Grinch! Kanye West Put Kibosh On Kardashian Christmas Card Because He 'Wants His Own Card' — Plus How Bruce Made It 'Awkward'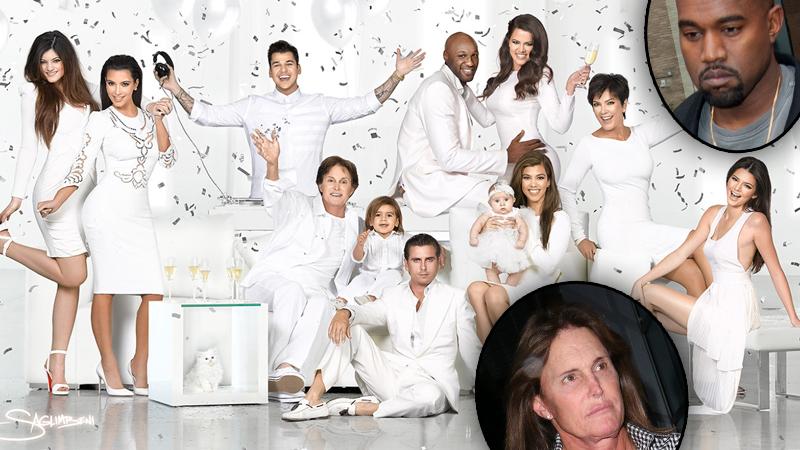 Article continues below advertisement
According to InTouch, Kim's husband, 37-year-old Kanye West, is largely to blame for ending the family tradition.
"He wants to have his own card with Kim and North," the magazine says referring to his wife and 1-year-old daughter, North West.
In addition, the source said, the family couldn't figure out how to feature transformed Bruce.
"It's awkward if he's in it and awkward if he's not," the source tells the magazine.
Although the family has yet to comment on the report, it is clear that that there is little opposition from the remaining Kardashian and Jenner family members – Khloe, Kourtney, Rob, Kendall and Kylie.
Still, "There will probably never be a Kardashian family Christmas card again of all of them," the source says.
Do you think that they should still have done the Kardashian Family Christmas Card without Bruce Jenner and Kanye West?