Nikki Ferrell: Juan Pablo Said He Loved Me Before We Decided To Part Ways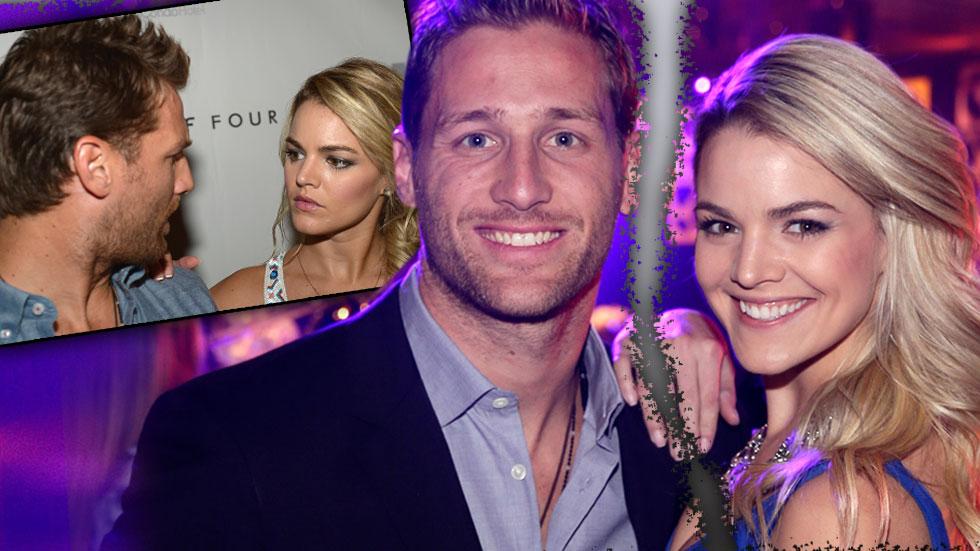 With Juan Pablo Galavis now in her rearview mirror, Nikki Ferrell broke her silence on her recent, awkward split with The Bachelor hunk, and revealed one eye-raising detail that will likely mark the high-water mark of the now-kaput romance: He told her, "I love you."
"It was really special," the 28-year-old beauty tells Life & Style, before delving into the painful details of her parting from the TV beefcake.
Article continues below advertisement
"It all played out over a couple of days, right before my birthday" on Oct. 29, Nikki told the magazine, adding that they "were just going back-and-forth through texting."
Juan Pablo "was questioning the relationship, and I was questioning it back," Nikki said.
She tried a last ditch measure to salvage the relationship, texting him, "We should fight for this. We should work this out."
His response?
"He didn't respond," she told the magazine.
In a romance-fueled rage she admittedly regrets, Nikki said she went through a number of anti-Juan activities to give her a sense of closure — blocking him on Twitter, deleting his telephone number and venting on Instagram.
"In hindsight, I probably shouldn't have done that — I'm a tad bit impulsive ," she told the magazine.
After the two met up again, hoping to give it one last shot, they came to the mutual understanding that they were "wasting each other's time," as the "relationship wasn't making us happy anymore."
Ultimately, Nikki said the long distance nature of the relationship — he's in Miami, she's in Kansas City — was a death knell to a romance ABC viewers saw blossom.
"We weren't willing to make the sacrifices or compromises to meet in the middle and make it work," she said.