Will You Accept This YouTube Video? Juan Pablo Posts Music Video Tribute To Nikki After Refusing To Say The 'L' Word On Air -- PLUS Inside Their Secret Skype Dates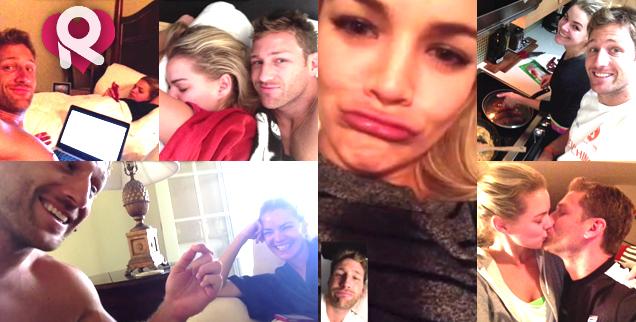 The Bachelor star Juan Pablo Galavis refused to say the "L" word to final rose recipient Nikki Ferrell on the series finale last night -- and a source says his behavior towards her after was even worse. But can a YouTube video make up for it? Late Monday night, Galavis posted a sappy music video tribute to his winner titled "Adventures In Loving You" -- and he even claims he wrote the romantic words himself!
Article continues below advertisement
"This is a recap of Mi Aventura my adventure," he wrote. "Thanks to Obbie Bermudez for using WORDS I sent him and TURNING them into a SONG … 'Adventures In Loving You' is for you Mi Catira My Blondie."
"Thanks for these INTERESTING 4 months of HIDING," he wrote. "Now that the CHARACTER of 'The Bachelor' is OVER, it is time for US to live our life for REAL. TE ADORO I adore you. Juan Pablo"
The song is no less heartfelt, with lyrics like "You're the only one for me / Your love is like a deep blue sea / Adventures in loving you / Can make a man lose his cool / In love again!"
MORE ON:
Juan Pablo Galavis
In the accompanying video, he shares never-before-seen snaps of the couple's secret Skype dates and undercover rendezvous that occurred while the show was still on the air.
It's sweet stuff, but a sources tells RadarOnline.com that his real-life behavior towards his new girlfriend has been less than gentlemanly since their love went public.
After the finale, "They did not spend the night together," a source told RadarOnline.com. "Nikki wanted to spend the night with him, but he chose not to." In addition, the source claimed, he had been ignoring her calls and texts for weeks up to the finale.
Watch the video and let us know -- do you think he is sincere or is this just more lip service?
youtube