Cheating Already? 'Bachelor' Juan Pablo Snapped On Cozy Date With Another Woman — Not Girlfriend Nikki Ferrell!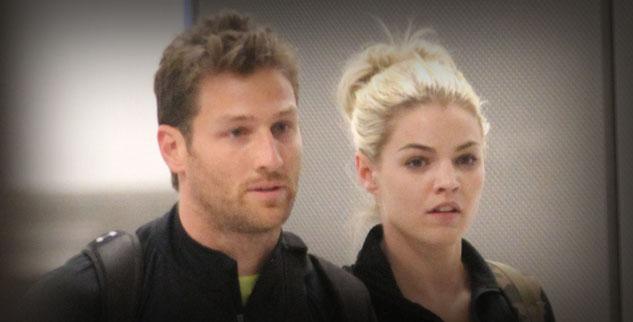 After The Bachelor Juan Pablo Galavis didn't propose or tell winner Nikki Ferrell he loved her, the sexy dad has reportedly been spotted spending quality time with another woman!
A new report in Star magazine claims the 32-year-old Latin lover attended a tennis tournament with sexy realtor Lena Lowell, 27, in Miami on March 27.
"Juan Pablo and the woman chatted, smiled and shared food during the match," an eyewitness told Star.
Article continues below advertisement
"They spent so much time interacting, he barely paid any attention to the tennis."
At one point, he even put his arm around the young attractive blonde.
But onlookers told the magazine that Pablo was "nervously checking his phone every ten minutes."
"If I were Nikki, I'd be livid when I found out where he'd been — and with whom," the eyewitness added.
Days later, Pablo and Ferrell reunited on March 29, at the Pool After Dark event at Harrah's Resort in Atlantic City where the stranger flung a cocktail at him, causing a scene.
For more exclusive details about Juan Pablo leaving girlfriend Nikki Ferrell behind as he "courts" a blonde beauty, pick up the latest issue of Star magazine.