Wife Claims Joran Van Der Sloot Was 'Seriously Injured' In Prison Stabbing, But Authorities Say She's Lying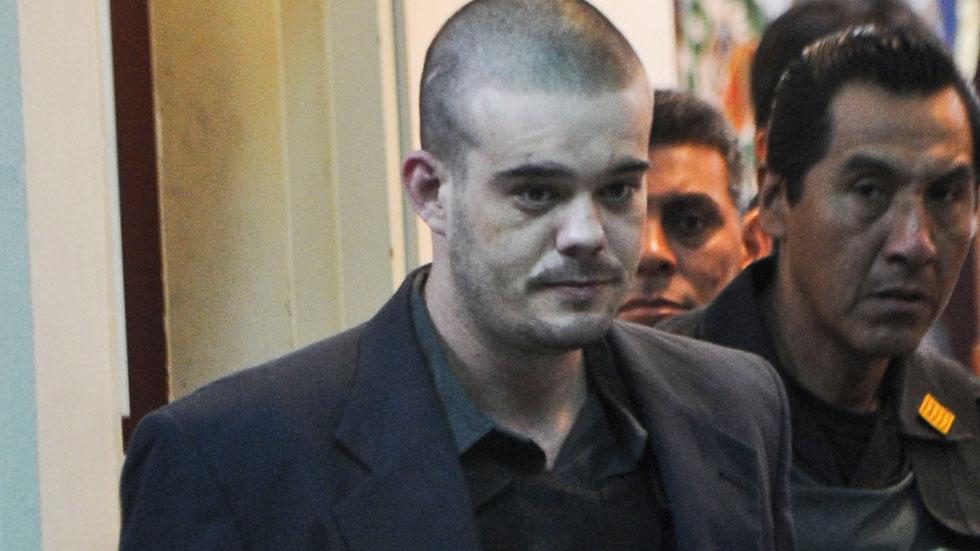 Joran van der Sloot was stabbed twice by other inmates and "seriously injured" while in Peru's Challapalca Prison, according to his wife Leidy Figueroa, though authorities at the prison are denying any such incident took place.
Figueroa told the Netherlands media outlet RTL that the convicted murderer suffered two stab wounds, to his shoulder and his waist, each going in about 2 centimeters deep.
She added that she smuggled out of the institution a bloody polo shirt van der Sloot was wearing, as proof of the incident.
Article continues below advertisement
Máximo Altez, van der Sloot's lawyer, said that his client's "wounds … are definitely two inches deep" following the stabbing. He added that a Peruvian prosecutor is investigating the incident.
Peru National Penitentiary Institute Director Jose Perez Guadalupe denied the claims speaking with local news outlet Channel N. He said that Figueroa is a "compulsive liar," adding, "For starters, no woman in her right mind goes to a maximum-security prison and marries the biggest killer there."
He later told the newspaper El Comercio that "absolutely nothing has happened," and that the stabbing claim "is not the first time in recent weeks that Figueroa has given false information to the press."
Van der sloot, serving 28 years in the 2010 murder of Stephany Flores, exchanged vows with Figueroa earlier this year.