Big Boo Boo? Mama June's Daughter Anna Suggests Doing Spinoff Show After Molestation Scandal That Has Devastated Her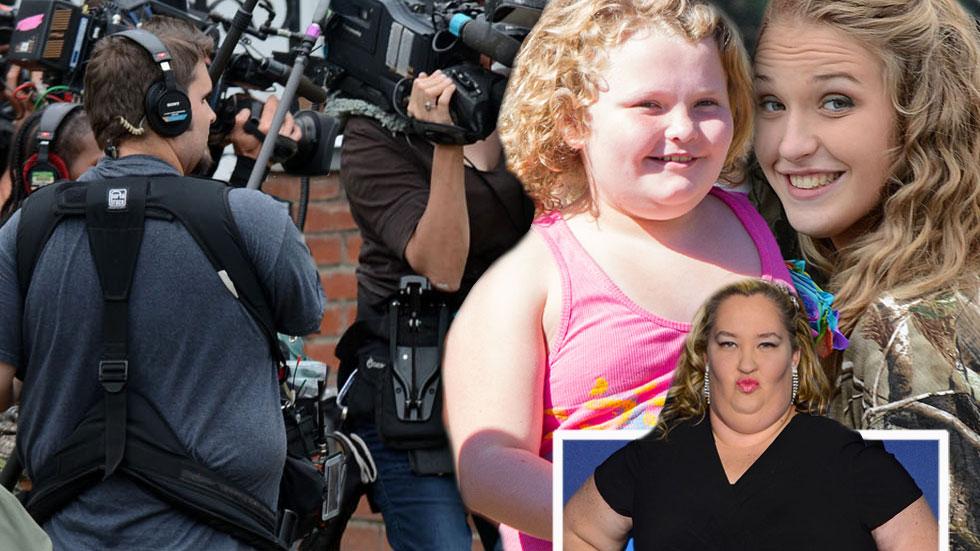 Here Comes Honey Boo Boo—again?
Incredibly, after being revealed as the molestation victim involved in the scandal that caused the reality show to be cancelled, Mama June's daughter Anna Marie Cardwell has suggested doing a spinoff show!
RadarOnline.com has learned that Cardwell wrote to her Facebook followers, "What do y'all think about a spin off show."
She hastily added, "but I don't think it will work though."
Article continues below advertisement
That's an understatement, as the family scandal tore the TLC show apart and caused Caldwell's horrifying childhood secret to be revealed.
As Radar has reported, Cardwell, 20, exclusively confirmed to us that she was the 8-year-old victim of her mother June Shannon's sick pedophile boyfriend Mark McDaniel in 2002 and 2003.
The shocking molestation news ended Here Comes Honey Boo Boo, which fans had embraced as a wholesome show about a loveable redneck family raising child beauty queen Alana.
But Cardwell revealed the family's dark molestation secret--and told Radar she believed that her mother betrayed her by recently dating McDaniel again.
"I believe she is seeing him and hanging around him," the stay-at-home mom said. "I'm hurt."
In a later interview with Entertainment Tonight,  Cardwell ripped Shannon even more, saying that she had told the reality TV matriarch, "He's a child molester, Mama. He did this to me."
Article continues below advertisement
Mama June recently denied to Dr. Phil that she was dating McDaniel and said recent photos of them together were faked.
Meanwhile, Cardwell, now a married mom of Kaitlyn, 2, seems to miss her TV stardom as she asked Facebook fans about doing a Boo Boo spinoff.
The reaction was mixed, with one poster, Melissa Griffith, writing, "Try staying out of the public eye for awhile. Focus on the relationships with your family and just concentrate on raising your daughter."
But Lorie Matter wrote, "I'd watch it."
What do you think, Radar readers? Should Honey Boo Boo ever come back – in any form?