Gia Allemand's Former Boyfriend Remains Grief-Stricken 14 Months After Her Suicide, Says He Still Talks To Her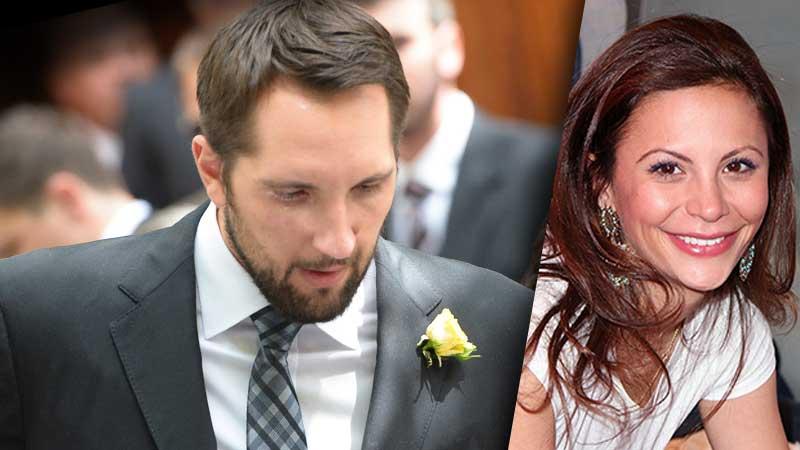 NBA player Ryan Anderson, former boyfriend of late reality TV beauty Gia Allemand, admits he still speaks to his late love at times, according to a new Sports Illustrated article profiling the hoops player more than a year after her tragic suicide.
The New Orleans Pelicans forward will talk to Allemand "when he's alone at home or driving the car," the article's author Chris Ballard wrote, adding that "when he's having a bad day, he tells her he wishes she were still here."
Article continues below advertisement
The 29-year-old Allemand, who killed herself in her New Orleans apartment Aug. 12, 2013 after a lover's quarrel with her then-love, appeared on the show's 14th season in 2010 vying for Jake Pavelka. Anderson said that in their last fight, he told her he didn't love her — a statement he said he "instantly regretted."
Since Allemand's tragic death, Anderson has used his status as a professional athlete to serve as an advocate for suicide survivors and suicide prevention, and is working with her mother Donna Micheletti to establish a non-profit organization called The Gia Allemand Foundation.
"I think it's really important for me to talk about it," he said. "People need to put a face to it, and I'm OK being that face.
"I'm not overjoyed that I have to talk about the most painful experience of my life, but either I become that face or I tuck away in a corner and I let this rule over me."
The grieving athlete defended Allemand as being tortured, not realizing the pain she'd cause with the fateful decision.
"Anyone who knows Gia knows that selfish was the last thing she was," Anderson said, adding that Allemand "would never want to cause anyone suffering.
"She just wanted to escape the pain."
Anderson said he's spent much of the past 15 months thinking "that there's no hope and there's no future" but at the is point, he feels like he has both intact.
"I can see a hope," he said, "and I can see a future."