Exclusive
L.A. Love! Fergie & Husband Josh Duhamel 'Definitely Having More Kids' – They're 'So Happy Together,' Says Black Eyed Peas DJ Poet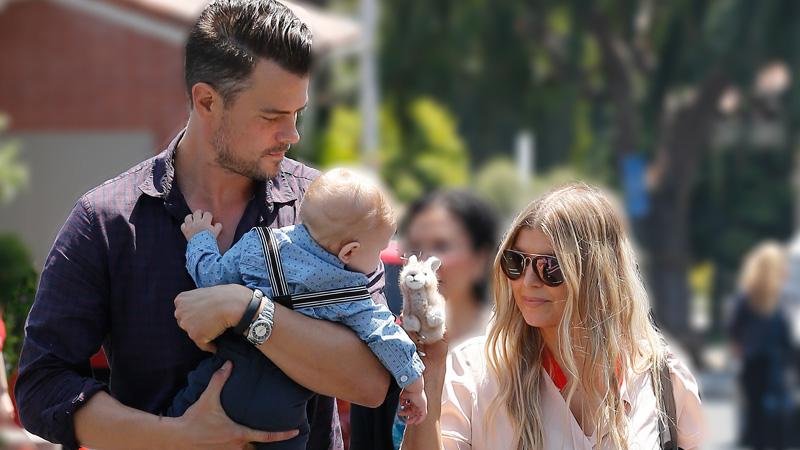 Fergie has been quite busy lately, but it appears that things are going to get a lot busier in the near future!
RadarOnline.com spoke exclusively with DJ Poet of the Black Eyed Peas, who tells RadarOnline.com exclusively that her and husband Josh Duhamel "are definitely going to have more kids."
"If they don't have another kid of their own, they are going to adopt a bunch," says Poet, who just finished working with Fergie on the remix to her first song on her second solo album, "L.A. Love (La La)."
Article continues below advertisement
"Her and Josh are so happy together and they will for sure have a long future," Poet tells Radar.
"She is so content with her life right now and we are all happy for her."
"Her dream came true when she had Axl," says Poet, referring to Axl Jack, the couple's 1-year-old son.
"Axl is going to blow everyone out of the water when he is a little older. He is training to be the next Fergie, or Josh, or both!. Axl is a little Jedi."
Although the "Fergalicious" singer's newest song received mixed reviews, Poet says, "Fergie is not going to stop or slow down anytime soon."
"She is not gone. She's an icon. She is always going to be putting out crazy songs no matter what."
DJ Poet is currently working with breakout star , who is touring nationwide right now, on an upcoming single called "Edge of the Universe." He is releasing an album on Feb. 14th called "A Fall To Rise" under his label, Listen Deep, using "an alternative branding strategy with major technology corporations."
Do you think that Fergie and Josh Duhamel make a great couple? Let us know in the comments below.