Exclusive
Axl Jack Turns 1 – Black Eyed Peas' DJ Poet: 'We Are All Going To Be There For Axl's 1st Birthday' – Another On The Way?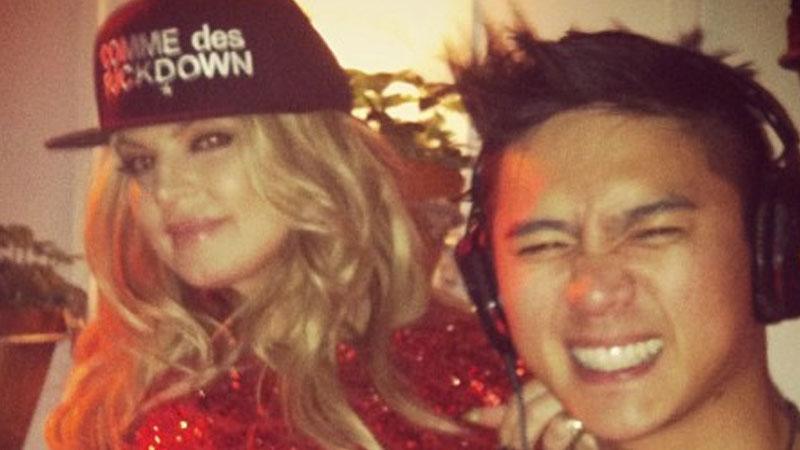 As Fergie and Josh Duhamel plans son Axl Jack's 1st birthday on August 29, members of The Black Eyed Peas are already buying their gifts for the big day.
"I am going to get him Google Blocks," Black Eyed Peas DJ Poet tells RadarOnline.com exclusively. "We are all going to be there for that one."
Fergie went on Chelsea Lately last week to talk about her Wet 'n Wild #MoreKisses campaign, and when asked by host Chelsea Handler whom she liked to kiss, she replied, "I kiss Axl and Josh at home—both French. My son likes to French kiss me a lot. It's so delicious!"
Article continues below advertisement
Surely that must be awkward for husband Duhamel, who has been married to the "Fergalicious" singer since 2009. Not so, claims Poet.
"Fergie and Josh are super solid," says Poet. "She is his goddess and having Axl has made their relationship that much stronger. They are a true example of how to have a real relationship in Hollywood."
As far as having another kid, Poet adds, "Fergie is not going to have another kid anytime soon. She is not done yet with her music. Get ready for Fergie Round 2."
DJ Poet just produced H8LUV, from breakout artist n0vel, who is currently on tour with DJ Skribble. He is CEO of Listen Deep, the official EDM Channel of Virgin Airlines.