Oh Boy! See The First Photo Of Fergie & Josh Duhamel's Son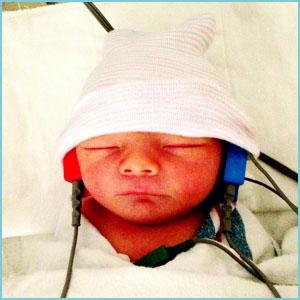 What a sweet pea! Fergie and Josh Duhamel released the first photos of their new son, Axl Jack Duhamel, on Instagram Tuesday.
The former Black Eyed Peas singer captioned the shot "Axl Jack Duhamel. Day 2 of life. Hearing test complete. All systems go. #chillin."
Her hubby Josh also posted another pic on his own Instagram, captioning the shot, "Axl Jack Duhamel Day 1 Life is good :) #paparazziyoucanleaveourhousenow."
Article continues below advertisement
Fergie gave birth to the baby boy on August 29 in L.A.
The couple married back on January 10, 2009.
The Black Eyed Peas have been on hiatus since 2011.