Fergie Shows Off Body After Baby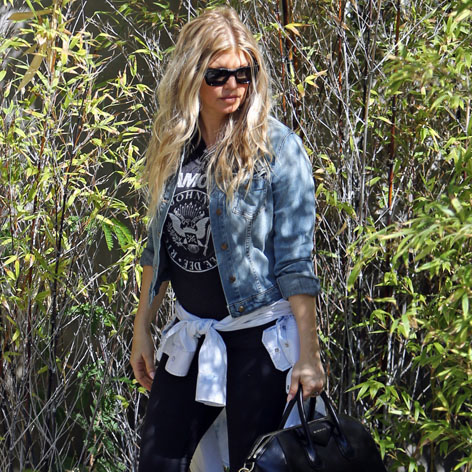 Just five weeks after giving birth to her son, Axl, Fergie is already well on her way to getting her Black Eyed Peas body back.
The rocker and her husband, Josh Duhamel, were at their Los Angeles home on Friday, checking out renovations intended to make the place more family-friendly.
Seeming to be in great spirits, the new dad even waved to fans and photographers who'd spotted the pair.
Fergie, who recently legally changed her name from Stacy Ann Ferguson to Fergie Duhamel, have been proudly tweeting pics of their little bundle of joy.
Article continues below advertisement