Exclusive
will.i.am.NOT! Josh Duhamel Urges Wife Fergie To Distance Herself From Peas' Bandmate & Build Better Solo Career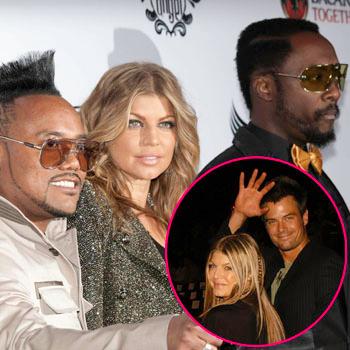 Josh Duhamel is urging his wife Fergie to distance herself from The Black Eyed Peas — and in particular, her powerhouse bandmate will.i.am, RadarOnline.com has learned.
"Josh is pushing hard for Fergie to make a much cleaner and clearer break from The Black-Eyed Peas so she can re-invent herself as a solo artist without the looming specter of will.i.am influencing every creative decision she makes," a source close to the couple revealed.
Article continues below advertisement
According to the pal, 38-year-old Fergie, who gave birth to son Axl, her first child with Duhamel, 41, last year, "has long struggled with confidence issues away from the group and their music.
"That's why she hasn't produced much solo material since her hot-selling solo debut from 2006."
But if supportive hubby Duhamel has his way, that's about to change!
"Josh is her biggest fan and he's getting a lot more assertive and interested in Fergie's business. He wants to drive a more permanent wedge between her and Will," the source said.
Although Fergie recently told Ryan Seacrest that will.i.am will be handling the production of her second solo album, the source said Fergie is now agreeing with Duhamel that she should break from her bandmate.
"She says she doesn't need Will and the only way to shine is to eliminate him from the picture," said the source.
"Josh would love her to get back on top as a solo artist – he really believes she has more talent in her little finger than all the female pop stars in the charts right now put together."