Exclusive
Donald Sterling's Lawyers Blame Meltdown On His Jealousy Over 'Gorgeous Black Guys,' Demand V. Stiviano Testify Under Oath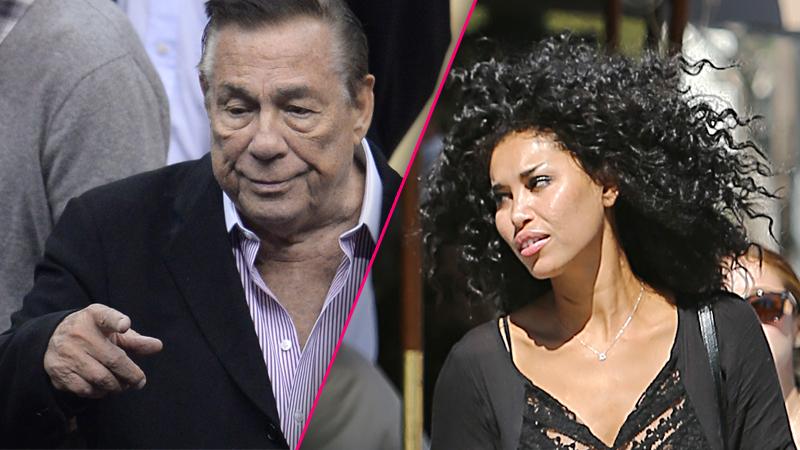 Article continues below advertisement
Sterling lawyers argue that since his private remarks to 31-year-old Stiviano — he told her not to bring "black people" to Clippers games — should not have been used to punish him because they were "illegally recorded conversations."
Sterling, 80, "had become jealous of Ms. Stiviano's apparent association with 'four gorgeous black guys'" who he saw as "threatening to his relationship with Ms. Stiviano," his lawyers wrote in the court filing.
"In the heat of the moment, Sterling advised Ms. Stiviano not to bring 'black people' to Clippers games and to refrain from posting pictures of herself with 'black people' on Instagram," wrote the counselors.
One of those "black people" Sterling was referring to in the Instagram photos was NBA great Magic Johnson.
Sterling lawyers also contend that the NBA launched a "sham of an investigation" after the audio was published online in April 2014.
Article continues below advertisement
Sterling "anticipates conducting broad discovery related to the circumstances surrounding the illegal recording by V. Stiviano and the consequences thereof," his lawyers stated. Stiviano and Lucy Vasquez, her sister who was also present during the controversial conversation, would be the focus, they added.
NBA lawyers wrote that they expected a "narrow" discovery effort, but also with Stiviano and her sister as the focus.
The NBA said it could be read for trial in March 2016, while Sterling's legal team said they would need until December 2016.
The case could be resolved well before it's due to go to trial. "There have been no meaningful settlement discussions between the parties," the joint filing revealed. "The parties agree to private mediation."