Does Hillary Know? Chelsea Clinton's Felon Father-In-Law Accused Of Violating Plea Deal By Unpaid Restitution — Owes His Victims Thou$ands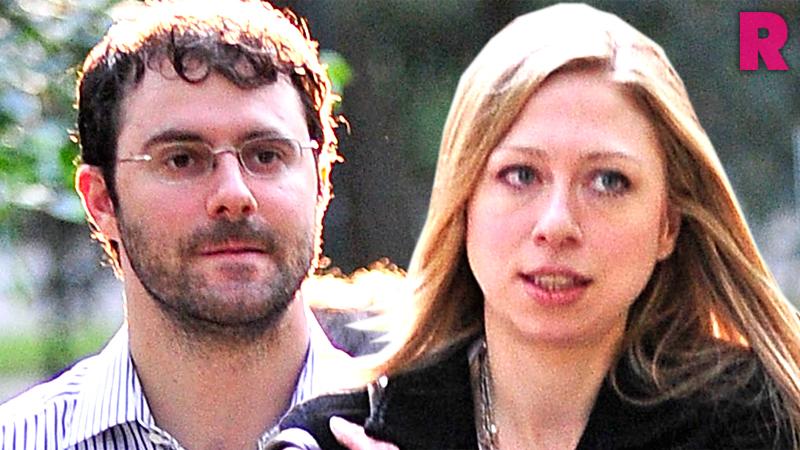 With Hillary Clinton's White House run on the horizon, RadarOnline.com has learned that the skeletons in her husband, Bill's closet are the least of her worries. Daughter Chelsea's father-in-law, convicted felon Ed Mezvinsky, is under fire from his former fraud victims. According to the unlucky dupes, Mezvinsky stole more than $10 million — and has yet to pay it back!
Mezvinsky, the father of Chelsea's husband, Marc, served five years in federal prison after pilfering $10 million from investors. He was released in April 2008, but a special investigation by The National ENQUIRER uncovered the fact that he's currently accused of being in violation of his plea agreement — because he hasn't paid back his victims!
Article continues below advertisement
"It's a little irritating that he brags about his son's $10.5 million apartment when his son should loan him the money to pay back his debt!" one angry victim, Dr. Jason Theodosakis, told The ENQUIRER. "He could borrow the restitution from his son's in-law Bill and Hillary!"
Dr. Theodosakis, co-author of the best-seller The Arthritis Cure, hired Mezvinsky to handle a contract negotiation, but he ended up draining him of more than $600,000, according to court documents.
Another victim, financial consultant Joseph Klieber, says he lost $157,000 to Mezvinsky, and was shocked by how he was repaid — a "nice handwritten letter" from Mezvinsky saying he was sorry.
Mezvinsky, now 77, pled guilty to 31 counts of bank, mail and wire fraud in 2003 after using his friendship with the Clintons to win over his victims.
Could this hidden secret torpedo Hillary's White House run? For more on the scandal, pick up the latest issue of The ENQUIRER, on stands now!