Bill And Hillary Joy: Chelsea Clinton Gives Birth To Daughter Charlotte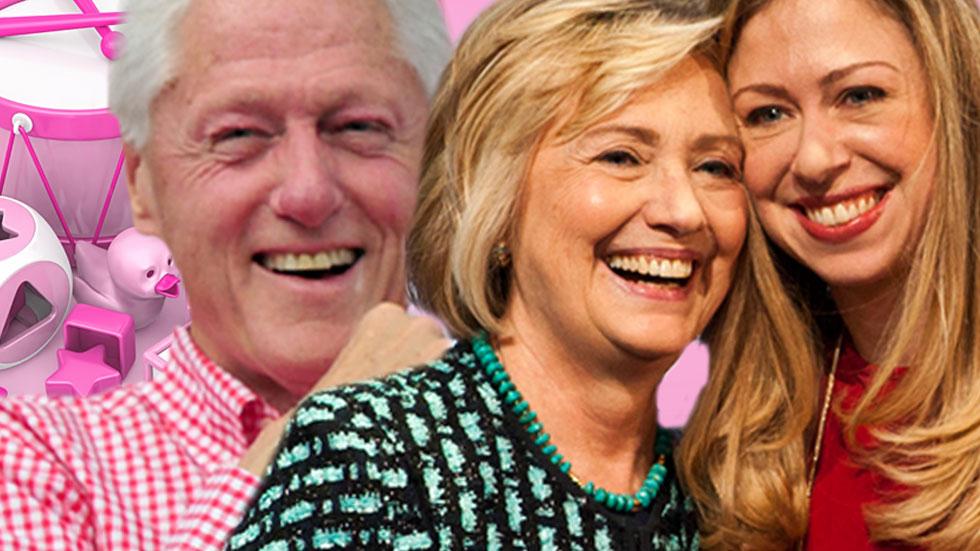 Get out the cigars – for happy news!
On Friday, Chelsea Clinton announced that she had given birth to a baby daughter named Charlotte.
Via her Twitter account, ex-President Bill Clinton and former Secretary of State Hillary Clinton's beloved daughter, 34, shared her and husband Marc Mezvinsky's joy.
"Marc and I are full of love, awe and gratitude as we celebrate the birth of our daughter, Charlotte Clinton Mezvinsky," Chelsea wrote.
Article continues below advertisement
She also posted the message to her official Facebook account, and Bill and Hillary re-tweeted Chelsea's message early Saturday.
The former First Daughter announced in August that she was stepping down as an NBC News correspondent to focus on her baby and her work at the Clinton Foundation.
Bill and Hillary couldn't have been more thrilled about the impending birth of their first grandchild as the former Secretary of State told People magazine in June, "I want to babysit any chance I get!"
Just days before going into labor, Chelsea appeared at a Clinton Global Initiative event and President Obama joked during his speech there, "If Chelsea begins delivery while I'm speaking, she has my motorcade and will be able to navigate (New York) traffic."
Chelsea, who promotes elephant conservation, has said that will be a nursery theme. She told Refinery29, "We're very baby-oriented right now, so we'll definitely be buying a felt elephant or two. I think those will look great in our nursery."