Clinton's Paternity Bombshell Explodes — Identity Of Chelsea's Real Father Is The Best Unkept Secret In Arkansas, Says Relative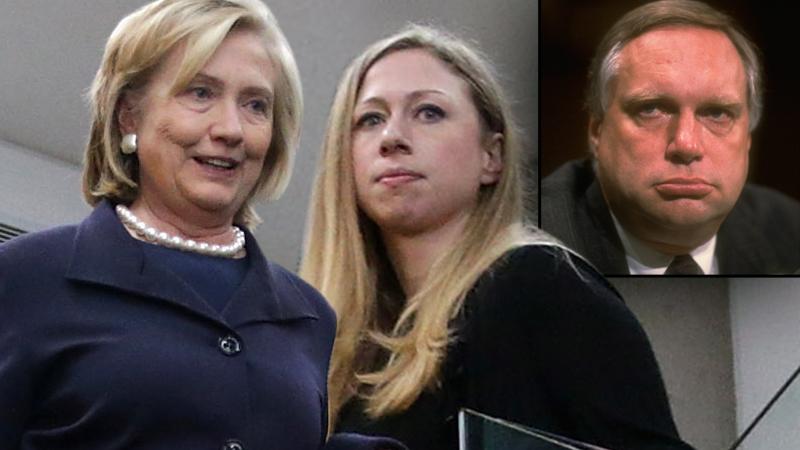 While the claim that Bill Clinton may not be the biological father to daughter Chelsea came as a shock to the public, to those living in the alleged baby daddy's state of Arkansas it was the best unkept secret in town.
As RadarOnline.com previously reported, former Clinton aide Larry Nichols claims Chelsea's real father is the former mayor of Little Rock, Ark., Webster Hubbell.
"We were discussing a woman's claims that Bill had knocked her up and what we should do about it," said Nichols. "But he denied that he could have gotten her pregnant. He said he had measles as a kid and that rendered him sterile.
Article continues below advertisement
"His exact words were, 'I shoot blanks.' Stunned by what I'd just heard, I asked him, 'Then what about Chelsea?' And he said, 'Oh, Webb (Hubbell) sired her.'"
And now the paternity bombshell news is exploding with a new report from The National ENQUIRER revealing that Hillary's alleged affair with Hubbell was a not-so-well-kept secret in Little Rock's top political circles.
"That was rumored in Arkansas for years and totally public. A lot of people suspected that," Businessman Finis Shelnutt told The ENQUIRER in an interview.
Shelnutt is Hubbell's former brother-in-law and also the ex-husband of Gennifer Flowers, the woman who Bill admitted to having an affair with one time in 1997 — although she claimed it went on for 12 years.
Born in 1980, Shelnutt says that as Chelsea grew up her resemblance to Hubbell was undeniable.
"Chelsea kind of looked like Webb at that time," he said.
"That it what a lot of people talked about. Of course Webb never discussed it with the family. It was just never brought up."
Furthermore, Shelnutt says Hillary and Bill were on the rocks during that time.
"I never saw Bill and Hillary together for 12 years. But I did see them separately," he said.
"It (Bill's relationship with Hubbell) was a business arrangement for years. You could tell."
To find out more on the Clintons' paternity bombshell, pick up the latest issue of The National ENQUIRER, on newsstands everywhere Thursday.