Billy Joel Gave Girlfriend Ring Two Years Ago — But Still Hasn't Proposed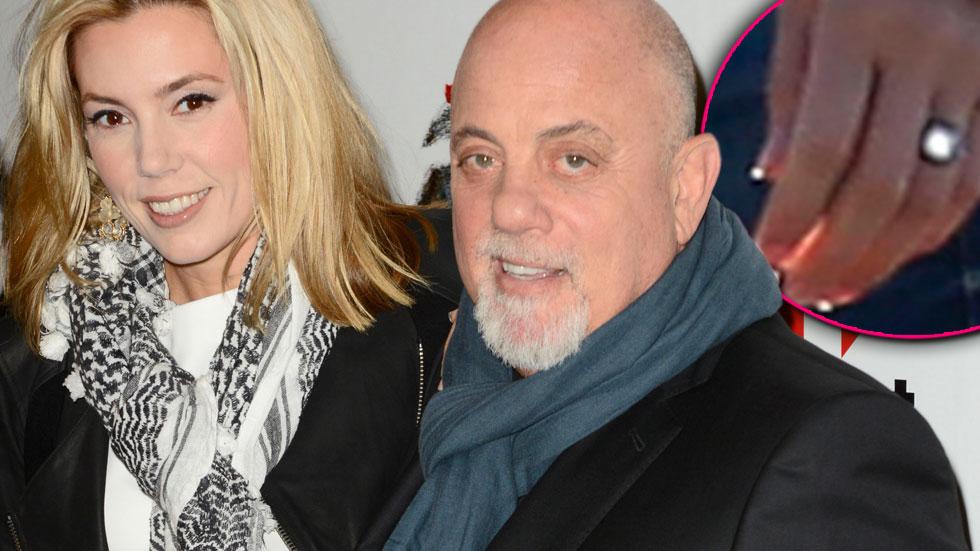 After three failed marriages, Billy Joel is really taking his time proposing to girlfriend Alexis Roderick — even though he gave her an "engagement ring" quite some time ago!
The National ENQUIRER has learned that it's been two years since Joel, 65, presented his 32-year-old girlfriend a pricey sparkler, but he stopped short at asking to become her husband. "It wasn't really an engagement ring," notes a source, "but it was more than a friendship ring."
Article continues below advertisement
Though Roderick has been patient with the "Piano Man," friends snipe it isn't fair that she has to wait around for Joel to come to a decision on their status. "She gave up a promising career in finance to be at Billy's beck and call," says one pal. "She's been with him for five years and deserves to make it official."
Joel's rep told The ENQUIRER there was "no comment" on his "engagement" to Alexis, a former financial advisor for the investment bank Morgan Stanley.
"Billy hasn't ruled out getting married again, but as far as I know, they're happy and not in any rush," says the source.
Still, Joel, who's worth an estimated $180 million, may be wary of dipping his toes back in the marriage pool as a result of his failed unions, including one to "Uptown Girl" Christie Brinkley.
"Some friends are even telling Alexis she ought to give Billy a 'marry me or set me free' ultimatum," reveals the friend.
For more on this story, pick up the latest issue of The National ENQUIRER, on newsstands now.