Not Again! Beyonce Sparks New Jay Z Split Rumors With Bitter New Cheating Song — 'Tired Of The Lies'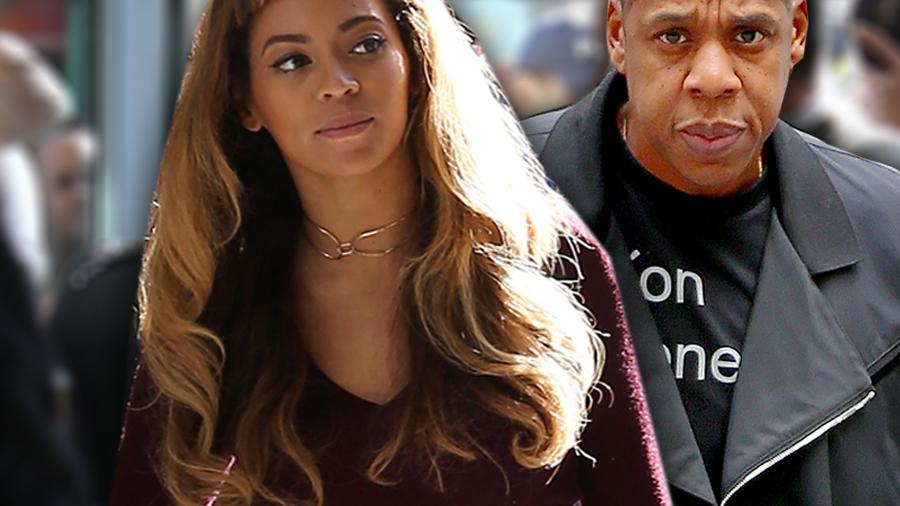 Beyonce and Jay Z looked like a happy couple at her sister Solange Knowles' wedding in New Orleans this past weekend. But is it all an act? The superstar singer is stirring up split rumors once again with a new song all about infidelity, and only RadarOnline.com has the jaw-dropping lyrics!
The new track, "Ring Off," will be released on her platinum box set next month, but leaked Wednesday afternoon.
Article continues below advertisement
And the heartbreaking lyrics — apparently about a cheating lover — are already drawing attention.
"You smile through the tears," the song lyrics read. "In the mirror you would stare and say a prayer like, 'I wish he said I'm beautiful.'"
"I wish it didn't hurt at all," the song continues. "I don't know how I got here. I was once the one who had his heart. Until you had enough. Then you took that ring off …. So tired of the lies and trying and fighting and crying. You took that finger."
Jay Z and Beyonce opted for wedding ring tattoos when they wed, but this summer, she appeared to be getting hers lasered off amid rumors the couple were headed for divorce.
As RadarOnline.com reported, she also performed her cheating heartbreak anthem "Resentment" throughout the couple's summer tour, frequently changing up the lyrics to make the song seem like a reflection on her marriage.
But her dad, Mathew Knowles, hinted that it might all be a carefully crafted marketing campaign, calling the hubbub a "Jedi mind trick" designed to ramp up ticket sales for the "On The Run Tour."
Do you think Beyonce and Jay Z are happily married? Let us know in the comments!