Exclusive
Justice For Anna Nicole? High Court Rules Boyfriend Howard K. Stern Could Face New Trial On Charges He Conspired To Get Her Drugs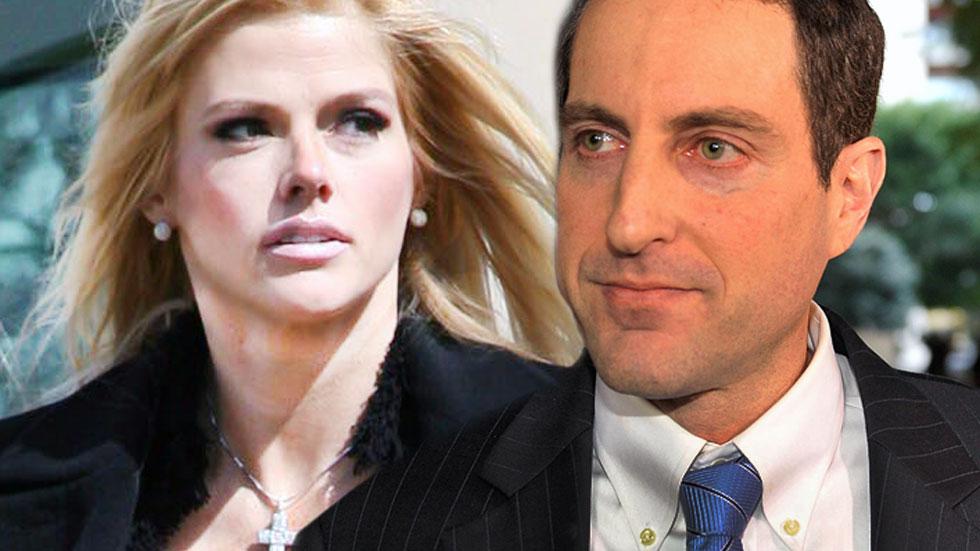 Anna Nicole Smith's lawyer-boyfriend Howard K. Stern may soon have to decide if he'll go through another trial or accept a plea deal on charges he conspired with doctors to get drugs for the model-actress under false names. RadarOnline.com has learned that California's Supreme Court ruled Monday that prosecutors can ask the trial judge who dismissed a jury's convictions of Stern four years ago to grant a new trial.
Article continues below advertisement
Stern trial lawyer Steve Sadow said it was "disappointing," and that if the judge grants a new trial it "would leave us with a decision."
Stern, and Drs. Khristine Eroshevich and Sandeep Kapoor, were not charged following Smith's February 2007 death at a South Florida hotel. But Los Angeles prosecutors — urged on by California's then-attorney general and future governor Jerry Brown — charged them with conspiring to feed the troubled star's drug addiction by using false names to obtain the drugs.
Los Angeles County Superior Court Judge Robert Perry concluded after the four-month-long trial that Smith was not a drug addict under California law. "Anna Nicole Smith had chronic pain syndrome," Perry said. "Her drug-seeking was to relieve pain."
Judge Perry set aside all of the jury convictions, except for a misdemeanor against Dr. Eroshevich, who was fined $100 and placed on a year of unsupervised probation.
Article continues below advertisement
An appeals court reinstated Stern's two conspiracy convictions, but then said it would be unconstitutional double jeopardy to try him again.
"We conclude that the Court of Appeal erred when it ordered that double jeopardy precluded defendant from being retried and hold that, if the trial court grants defendant a new trial on any of his remaining claims, he may be retried," Monday's Supreme Court decision said.