Tori Spelling Tells Dean 'I Don't Want Anymore Babies' Because There Are 'Consequences To Actions' – Watch The Clip!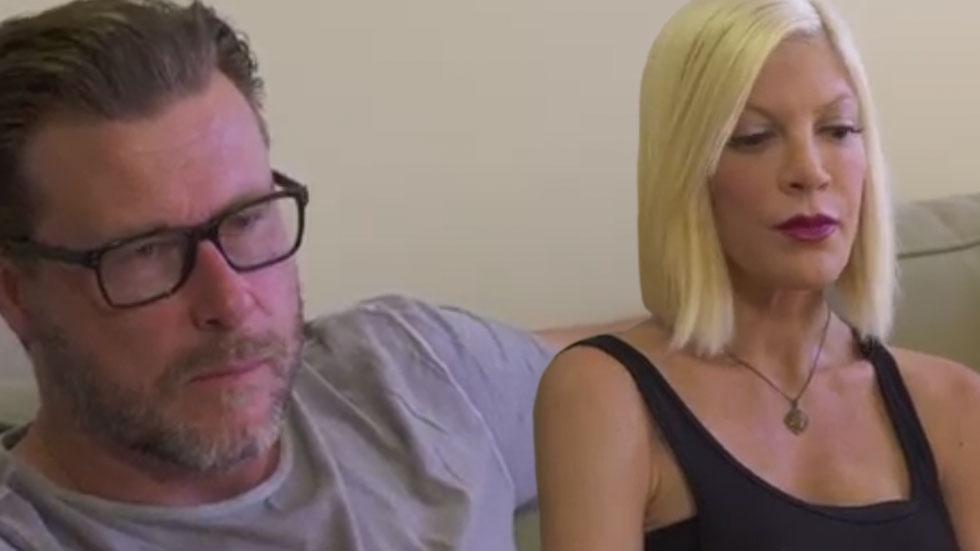 Tori Spelling has found a new way to punish cheating husband Dean McDermott.
In a preview clip released for next week's episode of True Tori, viewers get a glimpse into Tori and Dean's couples therapy session. The topic of discussion – whether or not Dean should have a vasectomy – was a hot button topic, as Tori reveals that prior to Dean's philandering, she didn't want him to have one and he did.
But now everything has changed.
Article continues below advertisement
Tori tearfully tells the therapist and Dean that she wants him to have the procedure done more than ever.
"Because of what I went through, I know I don't want anymore babies with him," she says.
Dean, who looks visibly hurt by the confession, just sits in silence while his wife continues to explain her reasoning for her drastic decision. The therapist, aware of how big a deal this is for their marriage, tells the reality starlet, "It's really something to say that because of all the struggles you've had you're not going to have another child with him."
Remaining steadfast in her decision, Tori tells the room, "There are consequences to actions."
Watch the preview below, and tells us whether or not you agree with Tori Spelling's reasoning.