Exclusive
'Real Housewives Of Orange County' Stars Tamra Judge and Simon Barney's Explosive Custody Trial Kicks Off In Orange County — The Latest From The Courtroom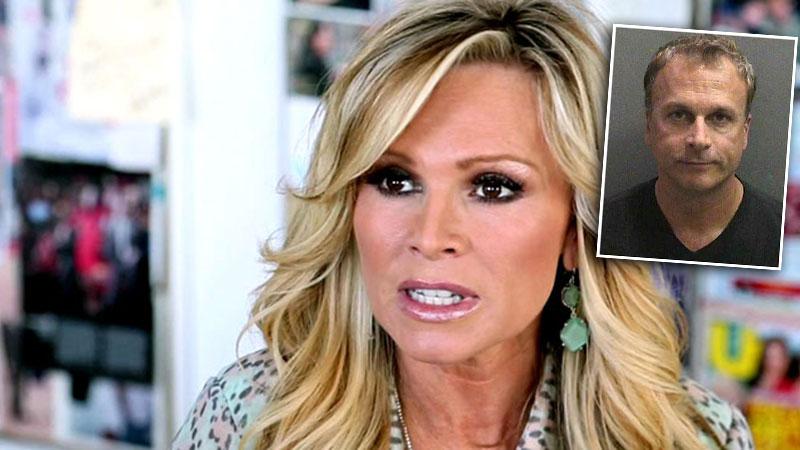 Today's the day! Tamra Barney Judge and Simon Barney's explosive custody battle is culminating in a trial that kicks off in Orange County this afternoon — and only RadarOnline.com has all the details straight from the courtroom. But before the warring couple faces off in front of the judge, RadarOnline.com has learned, the Real Housewives of Orange County star has already come out swinging against her ex-husband in nasty new court documents.
Article continues below advertisement
The reality starlet's lawyer said in court documents obtained by RadarOnline.com, "Simon Barney has obviously found counsel that will simply reiterate his self-serving agenda without taking any investigation into the truth of the matter....As an example in Simon Barney's legal papers states, Tamra Barney's growth in her career and focus on her fame has resulted in a deterioration of the children's health and welfare in her care. Counsel has made affirmative representations, under oath, as if he has the personal knowledge as to the health and welfare of the kids in this case. In this regard, these allegations are inappropriate...and is sloppy practice."
As RadarOnline.com has reported, Barney is asking for "sole physical custody" of the couple's children, Sidney, 15,Spencer, 14, and Sophia, 8. While he'll allow her to see the younger children "every other weekend on Friday from 5 p.m. to Sunday at 5:00 p.m.," he's asked the courts to allow Sidney to see her at her own "discretion," making "the choice to see Tamra."
According to Barney, Judge has seen her daughter only four times in the last year — and caused the teen "anxiety" and stomach cramping when she did!
MORE ON:
Celebrity Justice
Article continues below advertisement
Barney is asking the judge to award custody based on his demands. He also wants his ex-wife to pay him $17,500 in attorneys fees and claims she can afford it — even though she's yet to file her income and expense declarationwith the court.
RadarOnline.com will be in the courtroom for the proceedings. Stay tuned for further developments!