WWE's Newest Battle Is Breast Cancer Awareness! Stephanie McMahon Talks Organization's Partnership With Susan G. Komen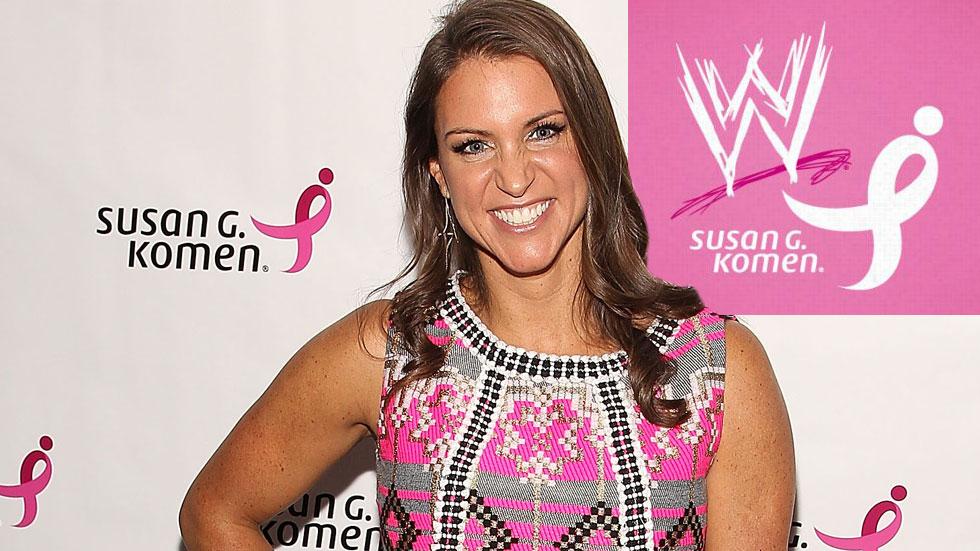 WWE might be best known for its fights in the ring, but this month the organization is fighting a different type of fight – the battle against breast cancer.
WWE is teaming up with Susan G. Komen for the "Courage Conquer Cure" campaign, and its Chief Brand Officer Stephanie McMahon talked to RadarOnline.com about it and why the cause means so much to her.
"This is our third year partnering with Susan G. Komen," McMahon told the website. "We're utilizing all of our assets to bring awareness to the important issue of breast cancer awareness and breast cancer in general through our partnership.
Article continues below advertisement
"My mother-in-law is a breast cancer survivor, which means that my three daughters have an increased risk of breast cancer," she explained. "It's personally incredibly important for me, as well as the WWE, to help spread the word because early detection saves lives."
The partnership began when wrestler John Cena pitched the idea after a family member's life was saved as a result of early detection. As a result of their tag team with Susan G. Komen, WWE is spreading the message about breast cancer awareness to its 13 million weekly viewers and its growing social media audience of more than 410 million users.
"Over a third of our audience is actually women," she said. "It was a huge opportunity to target this audience that otherwise may have not heard of Susan G. Komen or breast health awareness.
"Every 60 seconds a woman dies of breast cancer in the world," McMahon added. "It's very important for us to give back."
In only two years, WWE raised more than $1.2 million for breast cancer research.
Watch the interview below!