Exclusive
$windled Out Of Millions? Patrick Swayze's Family Members Believe His Will Was FORGED -- Handwriting Expert Says It Was 'Highly Unlikely' He Signed It!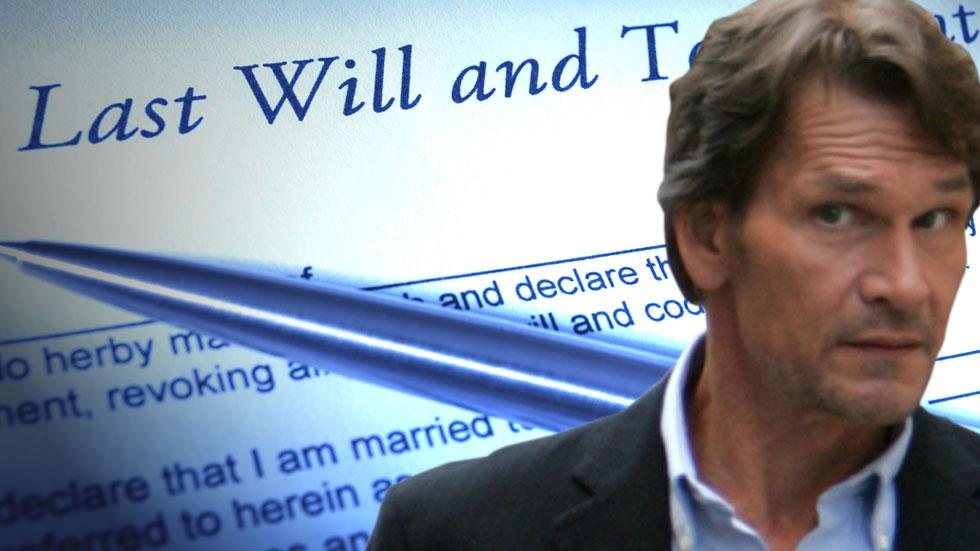 Patrick Swayze's family isn't letting him rest in peace amid a bombshell accusation that his will was forged! RadarOnline.com has learned a new claim that someone falsified his signature to inherit his fortune has caused an enormous feud to erupt.
RadarOnline.com has learned that a "surprise" will was filed in a New Mexico court in August that blindsided some of the Dirty Dancing star's relatives. Swayze's entire estate – worth an estimated $40 million – was left to his widow Lisa Niemi, 58, according to the four-page document obtained by RadarOnline.com. The document in question was signed by "Patrick Swayze" and executed on July 27, 2009.
Article continues below advertisement
But there's a problem.
The actor was hospitalized at the time, according to a family friend who believes Swayze wasn't functional enough to sign anything!
"He was very sick, emaciated and high on an anti-seizure drug…and 10 different medications," the friend said. "Patrick was barely coherent!"
The alleged forged will left Swayze's mother, Patsy, completely out of the picture, and also didn't include his two brothers or his sister. Instead, Niemi's brother, Eric, made the cut while also receiving the title of co-executor of the estate.
"It's just wrong and none of the family got anything – not a thing," the friend continued. "Patrick didn't even get along with Eric!"
The family is starting to suspect foul play as a result of a world-renowned handwriting expert's claims, according to insider. RadarOnline.com asked Peggy Walla, a Texas-based forensic document and handwriting examiner, to examine the will's validity and she doubts that it was the same person's signature!
Article continues below advertisement
"It is highly unlikely that the same person signed the will," Walla revealed after comparing the signature to three other autographs on memorabilia Swayze had previously signed. "It just does not look like a natural signature."
"Whoever signed it tried to appear like they were sick," she claimed.
Swayze, at the time, was dying of pancreatic cancer.
As a result of Walla's findings, a source close to the family is demanding, "This must be investigated!"