Patrick Swayze's Family Angry That Widow May Sell Ranch Where Star's Ashes Are Scattered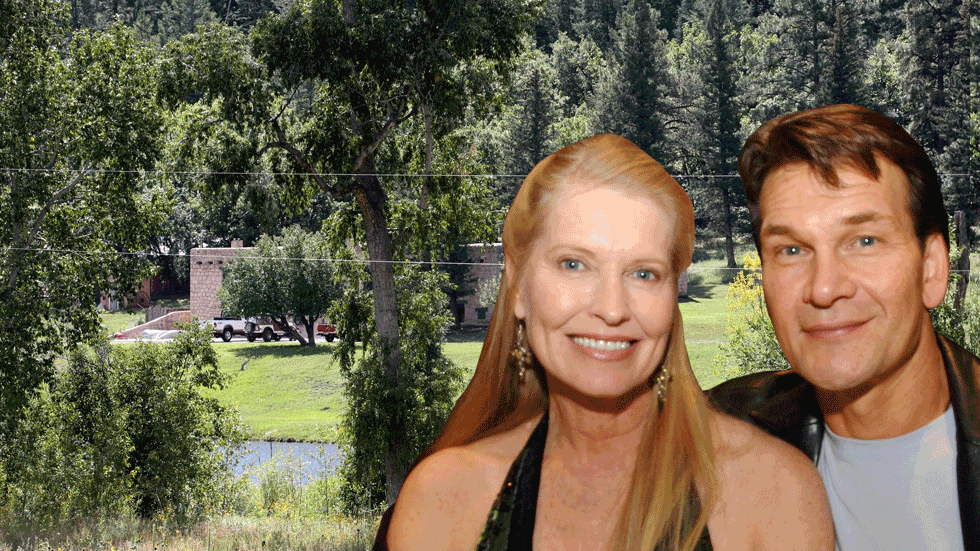 He has been dead for five years but now a bitter feud between Patrick Swayze's widow and his family is threatening to erupt.
Sources tell The National ENQUIRER that the Dirty Dancing star's relatives are angry that Lisa Niemi, 58, is "considering" selling his beloved ranch.
Not only was it Swayze's home, it is the place where his ashes were spread.
A source tells The ENQUIRER, "Lisa has threatened that she plans to sell Patrick's beloved New Mexico ranch, where his ashes are scattered.
Article continues below advertisement
"It's been the place where his brothers could go feel Patrick's spirit – and after saying she would never sell, she's considering it."
Lisa's alleged threats will be a bitter blow to the Swayze family, five years after they lost the actor to pancreatic cancer.
The blonde acknowledged her late husband's death in a Sept. 14 blog post.
She wrote, "Today is the fifth anniversary of Patrick's death.
"I keep thinking that I'll pass these anniversaries with positive feelings and flying colors, but it just hasn't worked out that way."
Despite the heartbreak of losing her husband of 34 years, Lisa has found love again. In May she married wealthy jeweler Albert DePrisco.
But Lisa reportedly didn't invite a single Swayze to her nuptials.
Patrick's younger brother Don told The ENQUIRER, "We didn't even know about the wedding until we read about it."
To read more about the bitter Swayze feud, pick up the latest issue of The National ENQUIRER.