Exclusive
Teen Moms 'Torn Apart'! Farrah Abraham Reveals Cause Of 'Sad' Feud With Catelynn Lowell — PLUS The Reality Star Who Is Helping Them Reconcile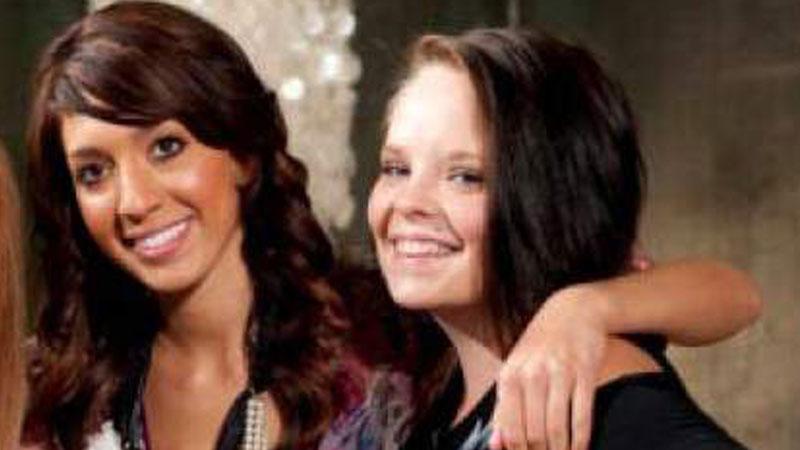 Now that the epic feud between Farrah Abraham and Catelynn Lowell has ended, the former Teen Mom stars are ready to talk about why the decided to call it quits on their fight.
Abraham talked to RadarOnline.com exclusively about how their experience on Couples Therapy helped them work through their public issues and how they managed to overcome gossip.
"Being torn apart by media was a sad case and it showed we have grown to be bigger than gossip reports and get back to reality in understanding each of our own lives," Abraham tells RadarOnline.com.
Article continues below advertisement
After finally talking face-to-face about their social media squabbles, the former reality TV stars were able to let their issues go. In fact, Abraham tells RadarOnline.com that she and her former co-star are practically sisters.
"When Caitlyn and I yelled at each other and then forgave and talked like years ago it felt like we just had a sister fight," Abraham says. "We wish each other the best and can't wait to see what our futures bring."
Although the two teen moms have buried the hatchet, Abraham admits that it probably wouldn't have had it without the therapy session.
"Without Dr. Jenn Berman this would have never been possible," she says. "We love Dr.Jenn for her support, her courage and pushing us to be the best people we can be!"
As RadarOnline.com previously reported, Abraham started their battle in early June after she told Starcasm it made her "very sad" to see Lowell and her fiancé, Tyler Baltierra, "make poor choices" by getting pregnant again.
Lowell immediately fired back by tweeting, "Huh bad choices?!? Hahaha I didn't make a so-called 'sex tape' but WE make the bad choices?"
Do you think they're really friends again? Sound off in the comments below…