Exclusive
Farrah Abraham's 'Couples Therapy' Deceit: Mental Breakdown Allegations About Fake Boyfriend Are 'Completely Fabricated' Says Lawyer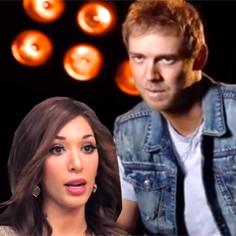 Article continues below advertisement
"My client Brian Dawe categorically denies that his decision not to appear on Couples Therapy had anything to do with any sort of anxiety or other mental health related issues," Brent M. Rainey told RadarOnline.com on behalf of his client.
After Dawe told producers of VH1's Couples Therapy that they'd been scamming them all along, they offered to double his salary. But the Orlando-based deejay stood his ground and told producers he wouldn't film a fake relationship.
"My client's decision was based solely on his lack of comfort, on a moral level, with the portrayal of his involvement with Ms. Abrahams, as has already been well documented in the media. In fact, my client is very much at peace with his decision not to be involved in this project," Rainey added.
"My client is in good mental health. Any statement that he had a mental breakdown is completely fabricated by Ms. Abrahams, and we are looking into pursuing this matter through the appropriate legal mechanisms."
Article continues below advertisement
As RadarOnline.com previously reported, Abraham insisted that even after filming began, she still believed Dawe would show up to go through treatment by her side.
"I was told repeatedly, 'We want Brian to show up,' 'We're trying to get him to come here,' and 'He had a mental break down and maybe he would show up later,'" she revealed.
"But as time progressed it was like, 'He's really not showing up.'"
She went on to claim that stories of their fauxmance are false.
"A lot of people fabricate things to make more drama for the show, maybe more drama to diss me," Abraham claimed.
"I am no part of those lies. I'm not part of that gossip."