Exclusive
Farrah Abraham STILL Insists She Didn't Hire Fake Boyfriend For 'Couples Therapy': 'A Lot Of People Fabricate Things To Make More Drama'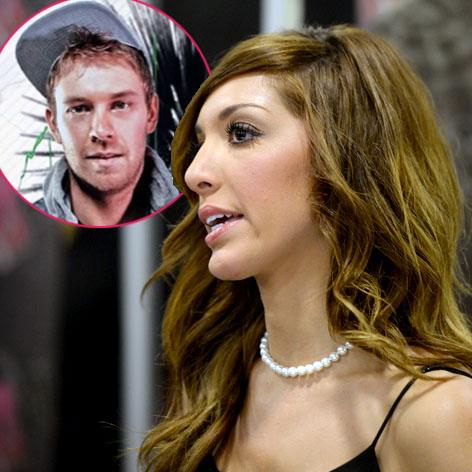 Teen Mom Farrah Abraham has made this season of Couples Therapy the most shocking one yet, ever since she showed up for filming without her supposed boyfriend, DJ Brian Dawe. But although Dawe told RadarOnline.com that Abraham had convinced him to take part in a fake relationship for the show -- and provided text message proof -- Abraham is speaking out to insist that she and Dawe really were dating, and stories of their fauxmance are false.
Article continues below advertisement
"A lot of people fabricate things to make more drama for the show, maybe more drama to dis me," Abraham claims. "I am no part of those lies. I'm not part of that gossip."
Abraham insists that even after filming began, she still believed Dawe would show up to go through treatment by her side.
"I was told repeatedly, 'We want Brian to show up,' 'We're trying to get him to come here,' and 'He had a mental break down and maybe he would show up later,'" she reveals. "But as time progressed it was like, 'He's really not showing up.'"
The experience, though humiliating, actually helped Abraham hone in on her relationship issues in the end.
"What I've learned was money and a lot of things that I have the opportunities to do, lots of men that I date can not handle that and they have a lot of insecurities," she says. "So I tend to choose people who are very insecure because when I was younger, I was very insecure and I relate to that."
Article continues below advertisement
In the future, she explains, "I do need to tell people, 'I'm not going to trust you right away and you have to gain my trust.' I've learned in a relationship, yes be more vocal, yes be more communicative, but also from the get go, have others understand if I'm stand-offish, it's because I don't feel comfortable."
That trouble with commitment, along with many of Abraham's other issues, stems from her rocky relationship with her parents, she claims. Abraham claimed earlier this week in a published report that she was the victim of abuse growing up.
"It will be very noticeable especially after my parents come to visit," she says. "When I can get my parents into therapy, it's the most helpful thing because it has a lot to with our childhood."
"It has a lot to do with our teen years and yes previous relationships, but for my parents to actually be there and for others to get to know the things behind our childhood is way more important than just the relationships or relationships that we just got out of," Abraham explains.