Patrick Swayze's Mother Dies, Age 86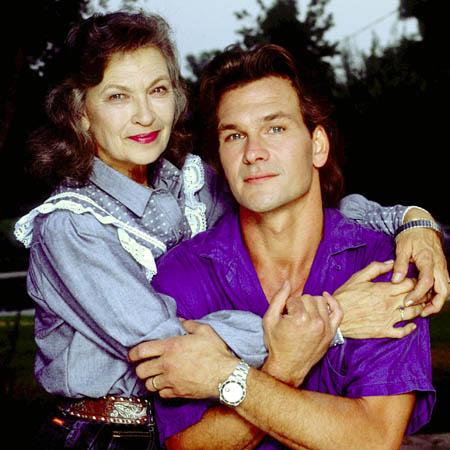 Beloved actor Patrick Swazye's mother passed away Monday evening after suffering a stroke at the age of 86.
Patsy Swayze suffered a massive stroke on just days before the September 14 anniversary of her son's 2009 death and died in her Simi Valley, Calif. home The National Enquirer exclusively reported.
"Patsy's been ready to go for a long time, especially after "Buddy" (her husband) had died and Vicky (her daughter) committed suicide," the source said.
MORE ON:
National Enquirer
Article continues below advertisement
Patrick's mother was under hospice care in her home and was surrounded by loved ones, her sons Sean and Donnie Swayze and her daughter-in-law Jami, when she passed peacefully a family insider told The ENQUIRER.
Patrick was 57 when he passed away after a brave battle with pancreatic cancer for nearly 20 months and left behind his widow, Lisa Niemi.
Condolences to the Swayze Family.