Oscar Pistorius' Lawyer Throws A Pity Party For 'Blade Runner' In Final Sentencing Argument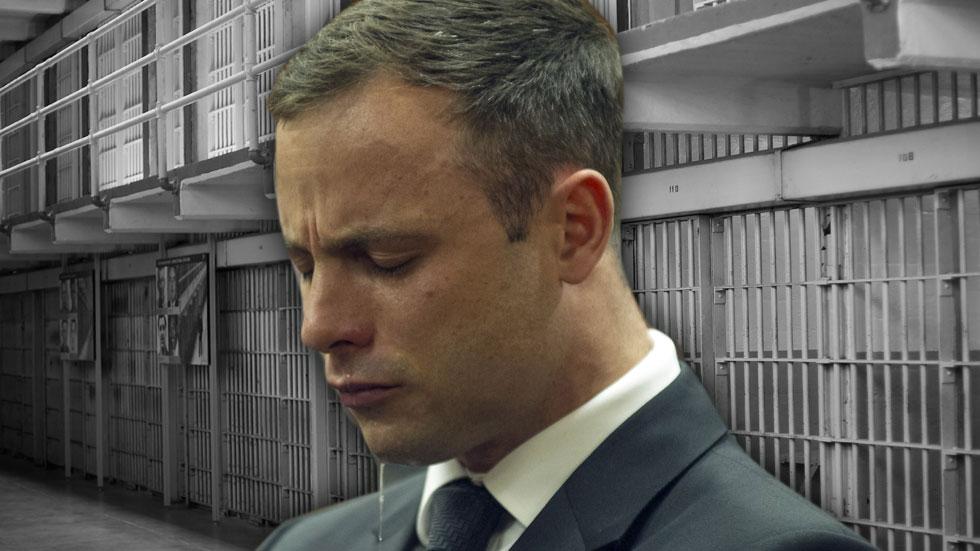 The Oscar Pistorius pity party pulled into South Africa's Pretoria Court Friday, where the paralympian's lawyer tried to cast his client as a sympathetic figure who should get a suspended jail sentence in his culpable homicide conviction for fatally shooting girlfriend Reeva Steenkamp.
"He's lost everything — he was an icon in the eyes of South Africans," Roux told Judge Thokozile Masipa. "He's not only broke, but he's broken.
Article continues below advertisement
"There is nothing left of this man."
The 27-year-old Olympian "hasn't even the money to pay for legal expenses — he has nothing left," the lawyer said.
Roux told the judge she should go light on Pistorius, in the form of no jail, three years of house arrest and community service. He said the runner was not acting out of "deviousness," but rather anxiousness and panic, as he mistakenly thought a robber had broken into his home.
"The accused's actions were to some extent dominated by vulnerability and anxiety," Roux said. "When you come to sentence ... you have to look at the actions with his frame of mind."
Pistorius, as he has done throughout the legal proceedings, was seen weeping throughout Friday's hearing.
Chief prosecutor Gerrie Nel had a much different take however, telling the judge that Roux's suggestion was "shockingly disproportionate" to the offense, and that "the minimum term that society will be happy with is 10 years in prison."
Article continues below advertisement
The tenacious attorney, wrapping up a week of final sentencing arguments, placed the focal point on Steenkamp, 20 months after the Feb. 14, 2013 shooting that left the model-reality star dead.
"The deceased died in a small cubicle behind a closed door — three bullets ripped through her body," Nel said. "We shouldn't fail the parents.
"We shouldn't fail society — society may lose its trust in the court."
Nel also implicated Pistorius of trying to, essentially, buy off the late model's parents, recently selling an automobile valued at $33,000 in an effort to raise funds in hopes of quelling their participation in the sentencing proceedings. Reeva's mother June rejected accepting, calling the offer "blood money."
Watch the video on RadarOnline.com
youtube=https://www.youtube.com/watch?v=kUv77b1-l9c&w=420&h=315
As was in the trial, Pistorius' fate (vis a vis the sentencing) will fall squarely on the shoulders of Masipa, who is slated to announce the athlete's sentence on Tuesday.
Per sentencing guidelines, Pistorius' sentence could be span from a suspended jail sentence to a 15 years in.