Exclusive
OJ Simpson's Manager Offers $100,000 Reward To Prove Defense Attorney Is To Blame In Simpson's Las Vegas Trial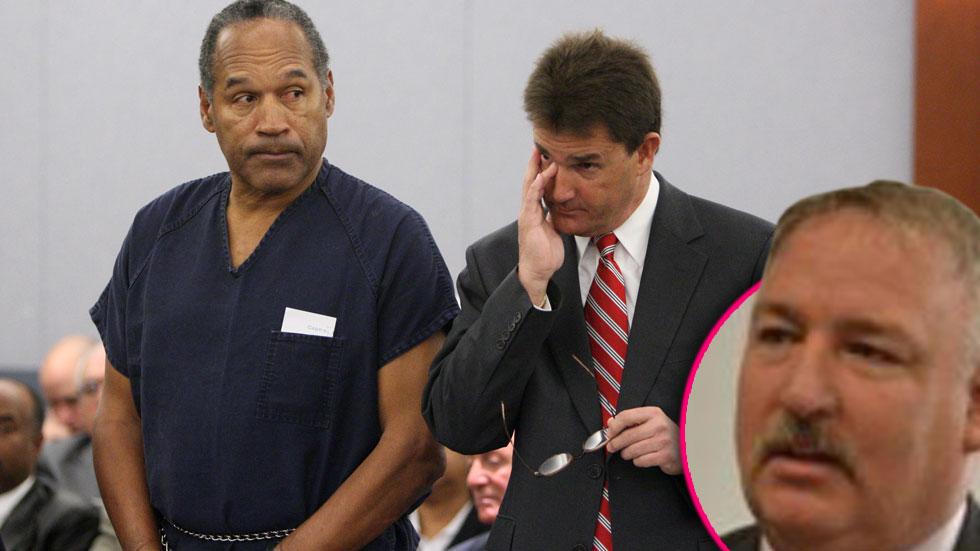 OJ Simpson's manager is out to prove that the former NFL star didn't get a fair deal during his 2007 robbery case that landed him in the clink!
Norman Pardo is so convinced that there was something amuck with Simpson's attorney, that he's offering a reward of up to $100,000 for evidence to prove that lawyer Yale Galanter was involved in the Las Vegas case, RadarOnline.com is exclusively reporting.
Pardo hopes the photo or video evidence showing Galanter in or around the casino when Simpson confronted two sports memorabilia dealers will help overturn the conviction on appeal.
Article continues below advertisement
But it doesn't end there!
Simpon's manager is also planning to go after the alleged conspirators seeking damages after his production company had to stop production of its movie Ten Years in the Life of OJ Simpson after the eponymous star was sentenced to a maximum of 33 years in prison.
"If the story is true, I am going to after everybody and seek $100 million in damages," Pardo told RadarOnline.com. "Now we can't put out a film that we already spent millions on."
MORE ON:
Celebrity Justice
But Simpson's team isn't just letting him sit in prison. In fact, they filed an appeal for a new trial claiming Galanter wasn't able to get a fair one! The team remains insistent that Simpson's former attorney wasn't seeking justice for his famous client because he allegedly had a conflict of interest.
"Galanter's personal interest in hiding his pre-incident involvement is sufficiently substantial to indicate the existence of an actual conflict," the 102-page appeal states.
Pardo told RadarOnline.com that private investigators have found two witnesses who can place Galanter at the scene, but photo evidence would seal the deal in court.
Story developing.