Ailing Legend: Muhammad Ali So Ill He Can Barely Speak, Says Brother Who Tells All About Former Boxer's Devastating Parkinson's Disease Fight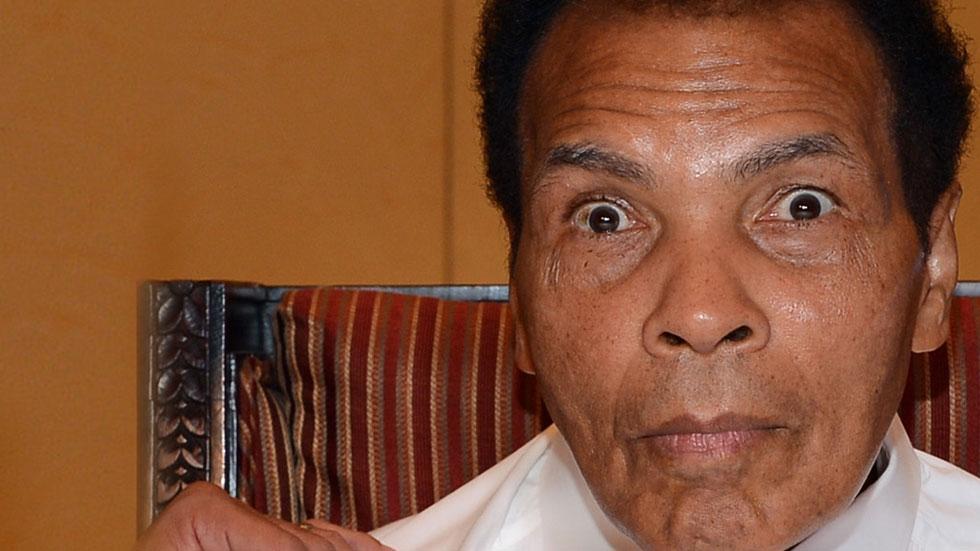 The last days of an American hero?
Boxing legend Muhammad Ali is in the fight of his life, so ill from Parkinson's disease that he can barely speak, says his brother Rahman.
Rahman told the Sunday People, "He does not speak too well."
The former athlete, 72, wasn't able to attend last week's premiere for the documentary film about his life, I Am Ali, much less comment on it.
Rahman told a reporter at the screening, "I have not been able to talk to my brother about this because he is sick…But he is proud that we are here for him. He has given this film his blessing."
Article continues below advertisement
Family members hope to show Ali the movie at his Arizona home this month.
Although Ali used to float like a butterfly -- and sting like a bee, especially with his big mouth -- these days he's reportedly deteriorating from the symptoms of the disease he was diagnosed with in 1984. Last year, Rahman said Ali was crippled by Parkinson's and fading fast.
But the boxing great has bravely held on despite his symptoms and a family legal battle brewing.