Exclusive
LMFA-Oh No You Didn't! Pop Duo Claims Rapper Rick Ross Deliberately 'Delaying' Copyright Infringement Case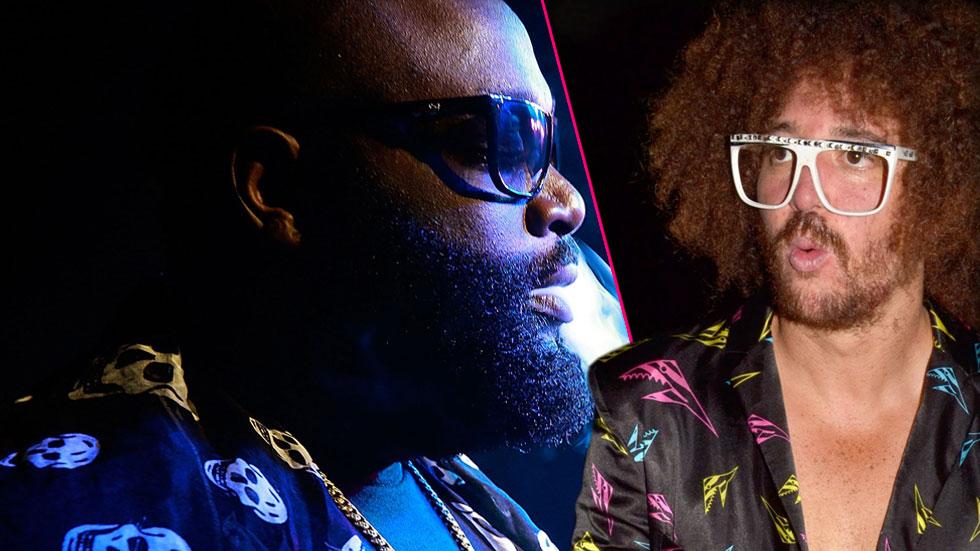 Rick Ross and LMFAO's copyright infringement lawsuit is getting scrappy!
The pop duo has filed court documents that accuse rapper Ross of deliberately trying to delay the lawsuit in order to have the band fold as a result of legal fees. In the new documents obtained exclusively by RadarOnline.com, Stefan Kendal Gordy and Skyler Austen Gordy (Redfoo and Sky Blu, respectively) claim that Ross' lawyers "made a conscious, strategic decision to delay certain discovery."
Article continues below advertisement
"Plaintiffs' Motion sought to reap the benefits of that strategy by delaying consideration…and increasing Defendants' litigation expense defending this meritless copyright infringement suit," the documents state.
The band is also claiming that the "Hustlin'" rapper is delaying the case by extending the discovery phase – the period where both sides swap documents and depose the key people involved. Already having deposed Sky Blu, Ross' camp is looking to depose Redfoo, but LMFAO believes this is just another delay tactic.
MORE ON:
Celebrity Justice
The pop duo allegedly told the rapper that Redfoo would be available only in July, but the rapper allegedly chose not to depose the pop star then and is now looking to have months more for discovery, despite having received "more than 20,000 pages of documents."
The "Party Rock Anthem" group is now claiming that the deposition of Redfoo wouldn't provide any more information, so LMFAO is demanding the lawsuit continue to trial without any further delay.
As RadarOnline.com previously reported, the hip hop star contended that the song, "Party Rock Anthem," which featured the line "Everyday I'm Shufflin," ripped off Ross' line "Everyday I'm Hustlin" from his 2006 single, "Hustlin."
Ross, 38, sought an injunction and damages over the alleged infringement, but LMFAO fired back, saying that the lyric in question cannot be copyrighted.