Weighty Issues: Kendra Wilkinson Struggling To Lose Baby Weight Amid Hank Baskett Transsexual Affair Drama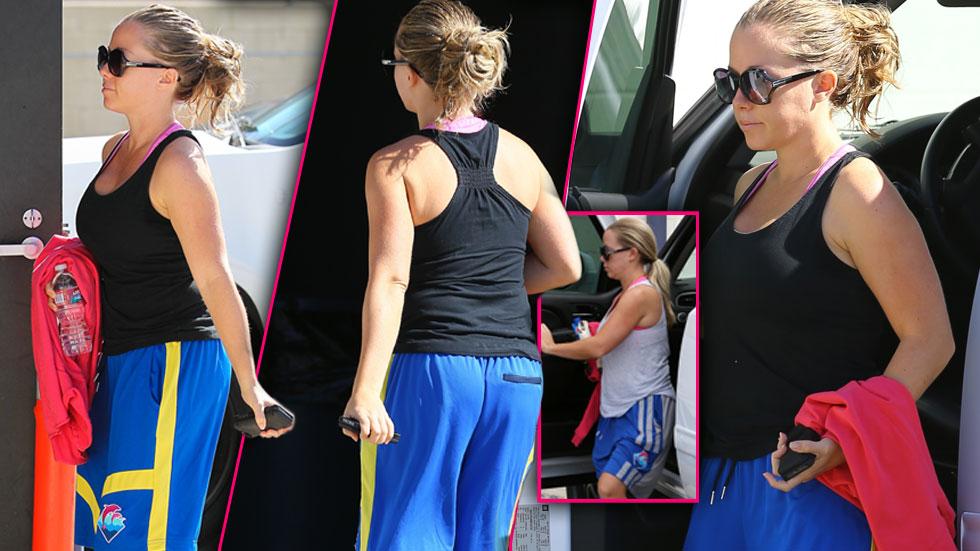 The timing could not have been worse: Hank Baskett allegedly cheated on wife Kendra Wilkinson with a transsexual just weeks before she would give birth to their daughter, Alijah, on May 16. Just over one month later, RadarOnline.com revealed model Ava Sabrina London's lurid allegations about her steamy sex romp with Baskett. Now, as the couple continues to battle to save their marriage in light of continued revelations about their relationship, Radar has learned that it's taking a toll on Wilkinson's mind and body — and she's having trouble losing her baby weight.
Article continues below advertisement
"Kendra had a hard time losing all of the weight when baby Hank was born and this time's no different," an insider tells Radar. "She's an active girl, but it's not just melting off."
Said the source, "She's working out as much as she can, but dealing with everything going on with Hank,makes it hard for her to find the energy and motivation. Plus, she has two young kids at home to raise. Part of the reason she let Hank back into the house probably was to have an extra set of hands!"
Wilkinson has been making the media rounds promoting her new show, Kendra On Top, and while she looks like a hot mama, the source says she's had some help.
"Kendra has definitely been known to wear Spanx," according to the source. "She'll also wear flowy tops or stuff with draping over her stomach. Kendra's problem area is her stomach, so she doesn't mind showing off her legs instead."
And though getting into Playboy playmate shape is the least of her worries right now, the source says, "Having to worry about the weight on top of everything else is just an extra burden. She's under so much pressure."