Judge Warns Bethenny Frankel She Needs To Stop Wearing Her 4-Year-Old Daughter's Pajamas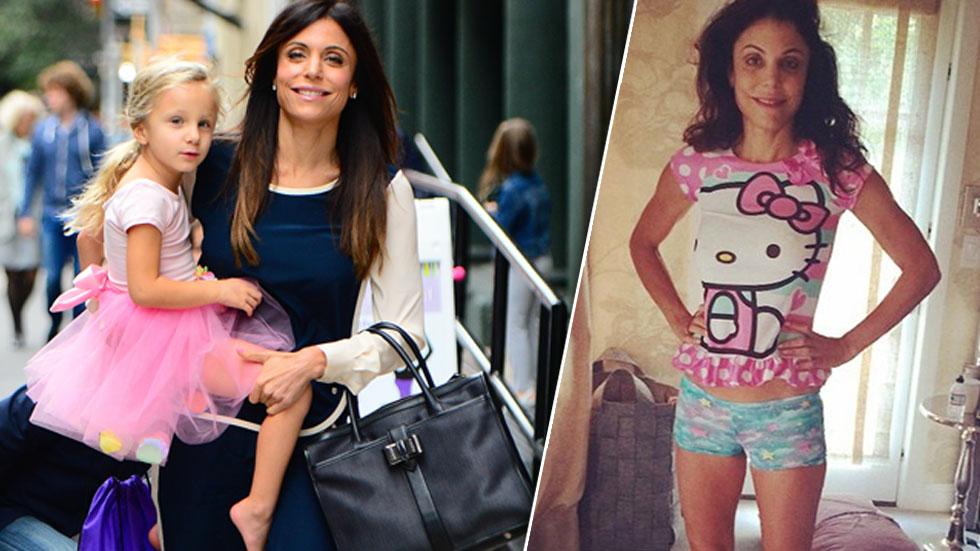 Bethenny Frankel may have thought it was cute to dress up in her 4-year-old daughter's pajamas, but a judge thought otherwise.
"No more pajamas!" Justice Ellen Gesmer told the pin-thin liquor mogul's lawyer, Allan Mayefsky, during a hearing yesterday.
But when Mayefsky tried to use the flimsy excuse that the super skinny 43-year-old Frankel dressed up in little Bryn's Hello Kitty nighttime outfit for fun last July, it didn't go over to well with the court.
Article continues below advertisement
"It's not a joke. Her child is not a joke," sniped Gesmer of the "ridiculous" situation.
As RadarOnline.com reported, Frankel posted the picture of herself to Instagram with the caption: "This is my daughter's night gown and PJ shorts. Think we're ready to start sharing clothes yet?"
And she recently raised eyebrows again when she shared another picture of herself sitting on top of a classic Ferrari. But instead of fans noticing the antique car, Instagram users took the opportunity to attack the reality star for her skeletal appearance.
Justice Gesmer — who is presiding over hearings as lawyers try to reach a financial settlement to award part of the Skinnygirl mogul's $55 million fortune to her ex-husband, Jason Hoppy — also warned Frankel she can never escape the image now that it's online and that she should be more careful.
Do you think the Skinnygirl was just having fun, or did she go too far? Tell us in the comments.