Don't Judge! Slim Mother Of Two Kristin Cavallari Slams Weight Bullies: 'People Who Say I'm Too Thin Don't Have My Body!'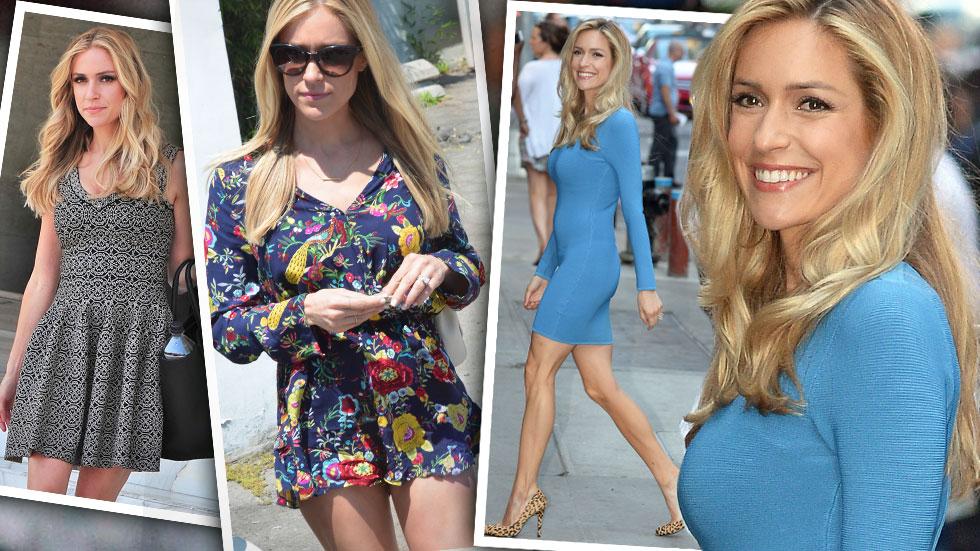 Fans were shocked when Kristin Cavallari debuted her pin thin post-baby body just weeks after giving birth to son Jaxon, now 4 months. But the MTV reality star-turned- shoe designer insists she's perfectly healthy— and that her critics just don't know what they're talking about.
"I know it's something that's hard for a lot of women, but people who say I'm too thin don't have my body or know what I'm eating," the 27-year-old, married to Chicago Bears quarterback Jay Cutler, 31, tells In Touch Weekly.
Article continues below advertisement
In fact, Cavallari confesses, she has the opposite problem than many new moms: She just can't stop shedding the pounds.
"I got too skinny after Camden, so now I have to make sure I'm eating enough, she says, referring to her eldest son, now 2. "Everybody's different."
The blond beauty courted controversy earlier this year when she revealed she didn't vaccinate Camden because she "read too many books about autism and the studies" during a TV interview.
MORE ON:
Kristin Cavallari
She later defended her comments.
"We will never all agree. I have my reasons, and u have yours. End of story," she tweeted.