Exclusive
Breaking News: Joe Giudice Pleads Guilty To Drivers License Fraud — Deportation 'Virtual Certainty,' Says Judge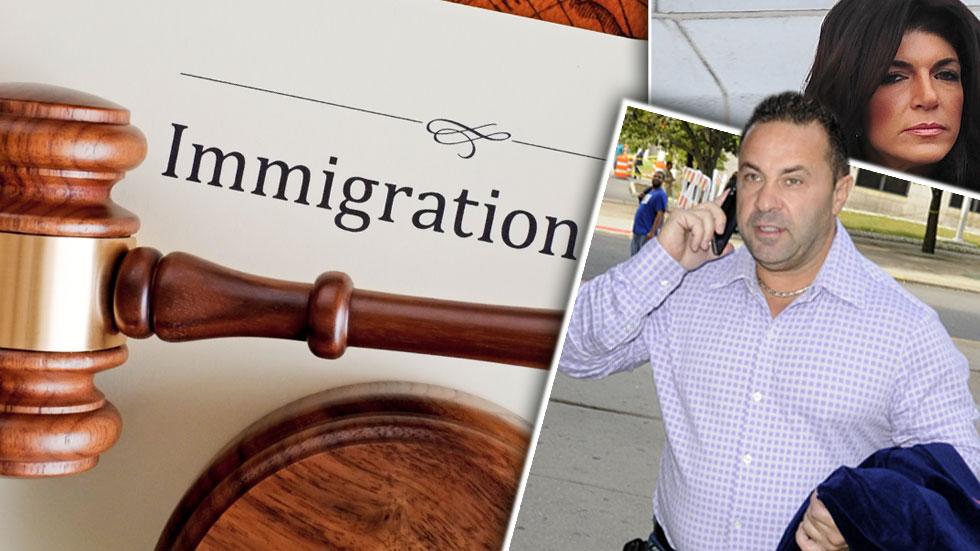 Life just got a whole lot worse for Joe Giudice. RadarOnline.com has learned that the legally troubled reality star plead guilty to unlawful identity possession today in New Jersey, which will result in prison time, loss of his drivers license, and almost certain deportation.
With wife Teresa and legal advisor Wendy Feldman nowhere to be seen, Joe plead guilty to a fourth-degree charge of unlawful possession of government-issued ID, after he was found to possess a drivers license in his brother's name. His own had been suspended after a 2012 DUI.
Article continues below advertisement
If he had gone to trial, Joe faced a maximum of ten years in prison, which he would have had to serve in addition to his 41-month sentence for mortgage fraud. But he waived his right to trial by jury as part of the deal, and now, he faces a maximum of 18 months, which will run concurrently with his federal sentence. The official sentencing date will neon March 20.
At that time, Joe will also lose his license for a minimum of six months and maximum of 24 months. Wife Teresa will be in prison at the time, and he will be the primary care-giver for their four daughters, but the judge was unmoved by his plight.
"Get ready for that eventuality," Judge Adam Jacobs warned.
Worse, Judge Jacobs said, "It is a virtual certainty that you will be deported because of this."
Jacobs noted that deportation hearings would commence shortly after his sentencing in March, and explained, "This plea may result in your removal from the United States, or stop you from reentering the United States."
Joe, a native of Italy, never obtained U.S. Citizenship.
He'll also have to pay $155 in fees.
Despite the looming repercussions he faces, Joe "looked relieved" after the plea was entered, a source told RadarOnline.com.
Though he had initially debated turning down the plea, as RadarOnline.com reported, a source in the courtroom said, "At the end, his lawyers were overheard telling him that he had done the right thing, 'one thousand percent.'"
Story developing.