Exclusive
It's Over! 'RHONJ' Star Teresa Giudice Meeting With Divorce Attorney Today, As She Skips Husband Joe's Latest Sentencing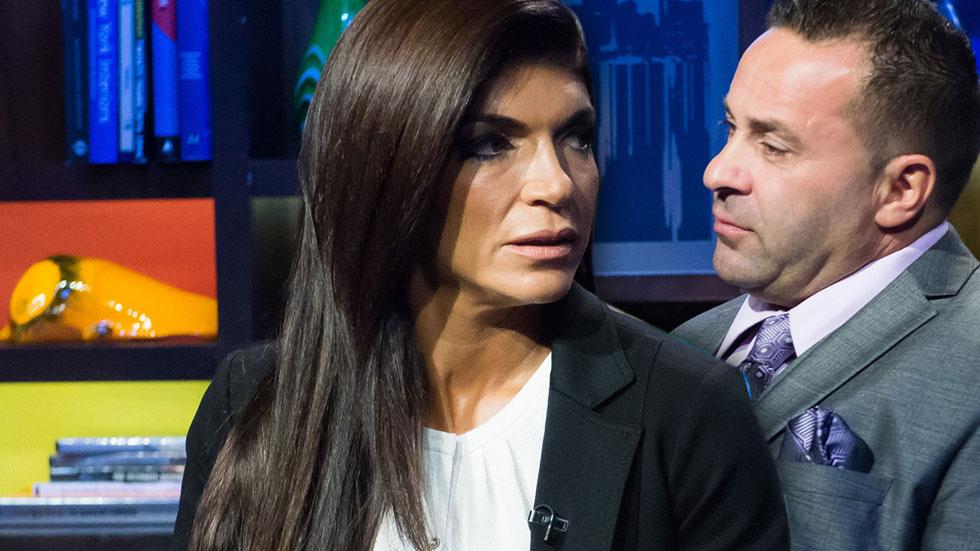 Teresa Giudice was nowhere to be seen as her husband Joe was in court Wednesday morning for sentencing in his drivers license fraud case. But RadarOnline.com has learned she had other plans — a meeting with a prominent New Jersey divorce attorney!
Weirdly enough, sources say that the lawyer's first order of business will be to attempt an appeal of her prison sentence — even though, as RadarOnline.com has reported, she is prohibited from appeal per the terms of her plea deal.
Article continues below advertisement
Though the female attorney specializes in family law, "Teresa really likes her and will likely hire her to handle the appeal of her looming prison sentence. The lawyer would also bring another attorney on board that specializes in white collar crime," a source explained.
"While it's odd that Teresa would be meeting with a divorce attorney to handle the appeal, it's not that unconventional for the mother of four. She is going with her gut instincts on this one," the source said. "It shouldn't be lost on anyone either that Joe isn't going to be pursuing any appeal, and Teresa will likely hire the divorce attorney to handle her inevitable split from him."
On Wednesday morning, Teresa didn't accompany Joe to court for his fraudulent drivers license case.
Ever since Teresa was sentenced to 15 months in prison, she has been spotted lawyer shopping all over the Tri-State area in hopes of getting the time behind bars thrown out.
"Teresa plans on filing new financial disclosure forms, fully detailing her financial assets," the source previously told RadarOnline.com.
And that's just the beginning of her desperate plea to stay out of prison. According to the insider, "Teresa would sell a body part if it would get her out of going to prison!"