Exclusive
Separate Lives! Joe Giudice Not Spending Time At Home With Wife Teresa Since Prison Sentencing -- It's The 'Last Place He Wants To Be,' Pal Reveals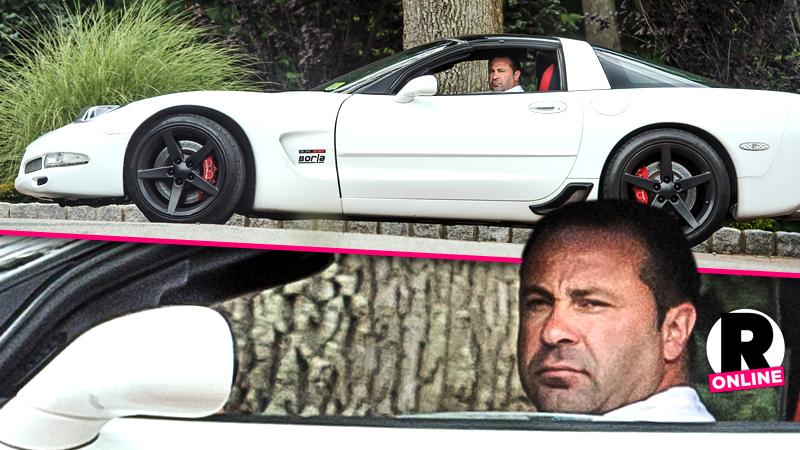 Teresa Giudice's husband, Joe Giudice, hasn't been spending any time at home with his family since being sentenced to 41 months in prison, and is headed back to court on Wednesday to find out his fate in his fraudulent driver's license case.
Joe has "been spending time with his siblings and friends since being sentenced," a source told RadarOnline.com exclusively.
"The last place he wants to be is home with Teresa in the house of horrors. He felt intense pressure from Teresa over the years to provide her with an over the top lifestyle, and the house is just a horrible reminder of that.
Article continues below advertisement
"When Joe does come home, it's very late at night and things are very tense between the two of them," the insider said.
Joe is due in court in New Jersey on Wednesday morning for a hearing in his driver's license fraud case.
Authorities allege that the husband of the Real Housewives of New Jersey star faked being his brother, Pietro Giudice, to get a license in June 2010, after his own was suspended following a DWI five months earlier.
The ruse was uncovered after police stopped Pietro in March 2011, and Joe's image came up in the officer's search.
An insider told RadarOnline.com that a plea deal was finally reached after "prosecutors signed off on allowing Joe to serve the prison time in the driver's license case concurrently with the bankruptcy fraud."
The plea deal will most likely result in Joe being sentenced to five years in prison. But don't expect Teresa to accompany her husband to court.
"Teresa has no plans to be with him," the insider added. "It doesn't involve her and frankly she can't be bothered, she is that self-absorbed."
Do you think that Joe Giudice should be at home spending time with his wife? Let us know in the comments.