Jury Hears Jodi Arias & Travis Alexander's Recorded Sex Phone Call, But Legal Analyst Says Jurors Are Losing 'Shock Value'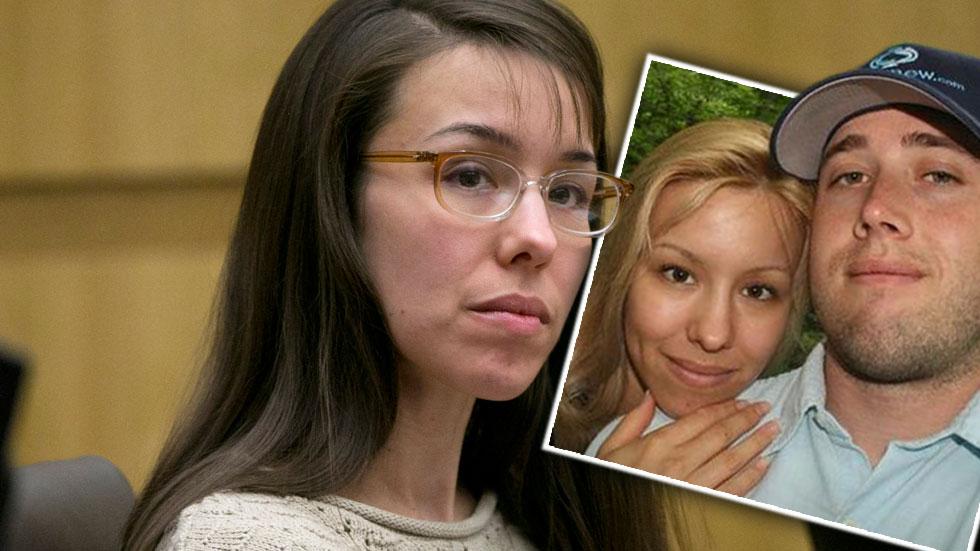 Jurors considering whether or not Jodi Arias should live or die heard the killer and her victim engage in sizzling sex talk and sing to each other during Tuesday's death penalty retrial.
"I love it when you grab my butt," Arias is heard telling Travis Alexander in the 40-minute phone call recorded just weeks before she stabbed him 27 times, slit his throat and shot him.
Jurors remained surprisingly still and showed little reaction as the graphic discussion played, according to legal analyst Monica Lindstrom. She reported seeing very little movement and no audible gasps despite the explicit recording.
Article continues below advertisement
One older male juror even appeared to be napping, with his head resting in his left hand, Lindstrom tweeted from the courtroom.
Even Alexander's infamous "tie you to a tree" comment failed to draw a reaction, she tweeted. Alexander is heard discussing making a porn movie with then-girlfriend Arias, telling her it would involve tying her to a tree.
Alexander's family was "slumped in uncomfortable-looking positions, some covering eyes or blocking face" while the recording played, HLN host Nancy Grace tweeted from court. "Alexander's brother continues to look straight ahead," Grace said.
Arias' defense team is playing the audio during the testimony of Mesa Police Detective Esteban Flores. The team's strategy is to show that Alexander was a willing participant with Arias, and it was not a case of "fatal attraction" on her part, Lindstrom said.
She suggested the lack of juror reaction is because of the younger make up of this current jury, compared to the one that found Arias guilty of murder but failed to reach a death penalty verdict.