'It Is Not A Scandal; It Is A Sex Crime': An Angry Jennifer Lawrence Breaks Silence Following 'Fappening' Hacking Scandal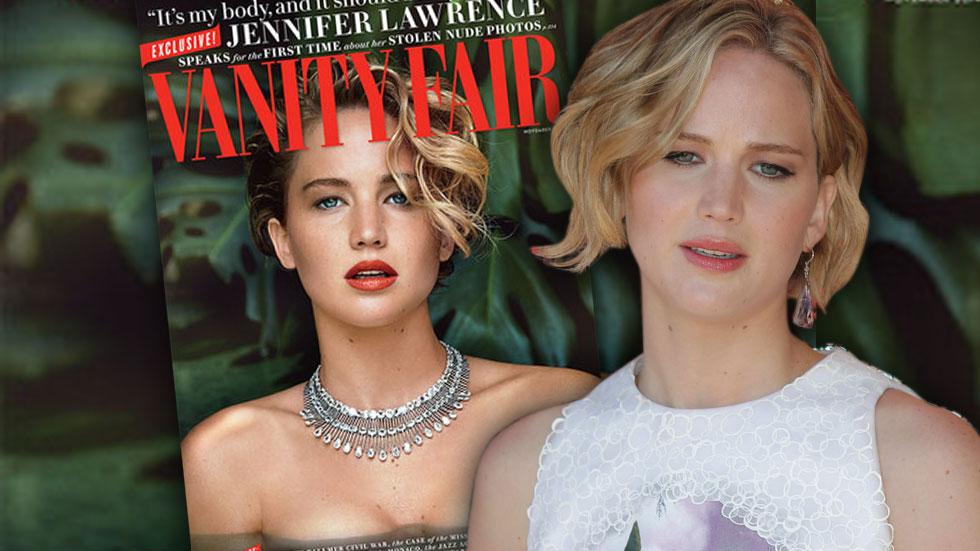 "It is not a scandal; it is a sex crime," Jennifer Lawrence says of the hundreds of naked pics that hackers leaked of her and dozens of other celebs last month, in a collection informally referred to as "The Fappening."
Speaking with Vanity Fair, Lawrence said it's "disgusting" and a "sexual violation" the leaked nudes sprouted up on a number of websites in the wake of the security breach.
"The law needs to be changed, and we need to change — that's why these Web sites are responsible," The Hunger Games beauty groused to the magazine. "Just the fact that somebody can be sexually exploited and violated, and the first thought that crosses somebody's mind is to make a profit from it."
Article continues below advertisement
The gorgeous 24-year-old Oscar winner admitted to the magazine she was "afraid" of how the dozens of private images that found their way online "would affect my career."
The Silver Linings Playbook star said that her fame should not deprive her the rights to a reasonable amount of privacy.
"Just because I'm a public figure, just because I'm an actress, does not mean that I asked for this — it does not mean that it comes with the territory," she said. "It's my body, and it should be my choice, and the fact that it is not my choice is absolutely disgusting.
"I can't believe that we even live in that kind of world."
Lawrence noted that there's lots of guilt to go around in this imbroglio, from the hackers, to the websites profiting off of it, to the voyeurs who snuck a peek at the illicit images.
"Anybody who looked at those pictures, you're perpetuating a sexual offense," she said. "You should cower with shame.
"Even people who I know and love say, 'Oh, yeah, I looked at the pictures.' I don't want to get mad, but at the same time I'm thinking, 'I didn't tell you that you could look at my naked body.'"
Article continues below advertisement
The magazine will be available digitally Wednesday, and hits newsstands in New York and Los Angeles on Thursday, and newsstands everywhere Oct. 14.