Exclusive
James Gandolfini's Secret Pain: Friend Dick Cavett Says Actor Was Hospitalized For Anxiety Attacks Before Tragic Death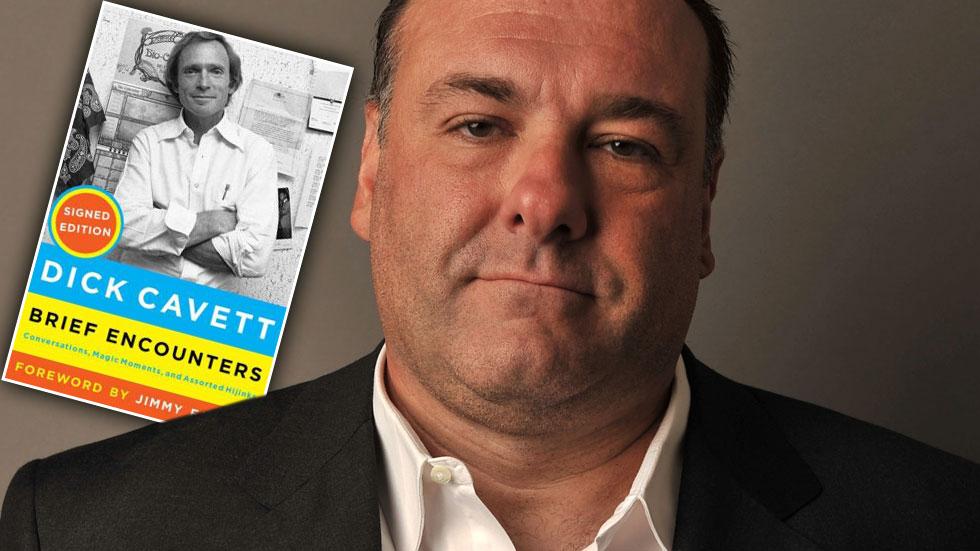 More than a year after James Gandolfini succumbed to a heart attack, his longtime friend, former talk show host Dick Cavett, is still grieving his sudden death— and remembering his remarkable life.
In his new book Brief Encounters, the 77-year-old icon recalls speaking with his pal, who died at just 51 while vacationing in Italy, in the actor's dressing room on Broadway during his 2009 stint in play God of Carnage.
Article continues below advertisement
Though The Sopranos alum earned accolades for his role in the dark comedy, Cavett recalls that he faced crippling insecurities.
"He described an attack of terrible anxiety that overtook him as beginning work on the play approached, with deep fears over— of all things— ability to learn and retain his lines," Cavett writes.
The star's mental state was so dire, Cavett claims, he felt it necessary to seek medical attention.
"He said he'd actually entered a hospital for a few days of anxiety treatment," Cavett says.
Following Gandolfini's June 2013 death, Cavett and other Hollywood stars including Alec Baldwin, Edie Falco and Steve Buscemi remembered the actor in a New York funeral.
He left behind his wife, Deborah, his teen son, Michael, and his baby daughter, Lily.