James Gandolfini Dead Of Heart Attack In Italy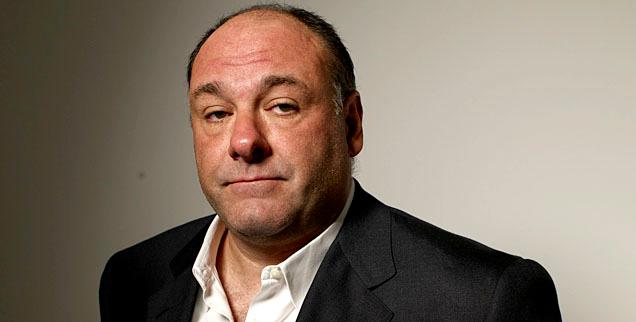 UPDATE: Thursday 8:00 a.m. ET: Sopranos star James Gandolfini was pronounced dead at 11 p.m. local time (5 p.m. ET) Wednesday as a result of cardiac arrest, Dr. Claudio Modini of Rome's Policlinic Umberto I hospital said Thursday. The actor arrived at the medical facility at 10:40 p.m. (4:40 p.m. ET) and was pronounced dead after efforts to revive him failed. His autopsy is scheduled for Thursday, the doctor said.
Article continues below advertisement
---
The Sopranos star James Gandolfini died on Wednesday, RadarOnline.com is reporting.
The 51-year-old actor passed away of a suspected heart attack while in Italy on vacation and also to attend the 59th Taormina Film Festival in Sicily, Deadline.com first reported.
Best known for his role on the hit HBO show, Gandolfini won three Emmy awards playing Tony Soprano on The Sopranos.
As the shock of Gandolfini's death spread, the tributes poured in.
Soprano's creator David Chase released this statement about the man who turned his lead character into one of TV's most vivid and discussed characters:
"He was a genius. Anyone who saw him even in the smallest of his performances knows that. He is one of the greatest actors of this or any time. A great deal of that genius resided in those sad eyes. I remember telling him many times, 'You don't get it. You're like Mozart.' There would be silence at the other end of the phone. For Deborah and Michael and Lilliana, this is crushing. And it's bad for the rest of the world. He wasn't easy sometimes. But he was my partner, he was my brother in ways I can't explain and never will be able to explain."
Article continues below advertisement
Gandolfini has a 20-month-old daughter, Liliana Ruth Gandolfini, with his second wife Deborah. He also has a son, Michael, with ex-wife Marcy Wudarski.
As Hollywood reacted with words of praise about Gandolfini, those who worked closely with him expressed their pain. The star's managers, Mark Armstrong and Nancy Sanders, issued this statement:. "It is with immense sorrow that we report our client James Gandolfini passed away today while on holiday in Rome, Italy. Our hearts are shattered and we will miss him deeply. He and his family were part of our family for many years and we are all grieving."
In 2007 Gandolfini produced his first documentary with HBO on the injured Iraq War veterans and produced another in 2010 that analyzed the effects of post-traumatic stress disorder (PTSD), interviewing soldiers and their families who were affected.
Gandolfini also starred in movies such as Killing Them Softly, Zero Dark Thirty, 8MM, The Man Who Wasn't There, Fallen and Get Shorty.
Born in New Jersey, Gandolfini was raised in New York and married his first wife, Marcy Wudarski, in 1999.
Article continues below advertisement
After three years they divorced and he married Deborah Lin on August 30, 2008, in her hometown of Honolulu, Hawaii.
In October 2012, the happy couple became proud parents to baby girl named Liliana Ruth.
HBO released a statement about Gandolfini's death saying, "We're all in shock and feeling immeasurable sadness at the loss of a beloved member of our family. He was special man, a great talent, but more importantly a gentle and loving person who treated everyone no matter their title or position with equal respect.
"He touched so many of us over the years with his humor, his warmth and his humility. Our hearts go out to his wife and children during this terrible time. He will be deeply missed by all of us."
Check out some classic Tony Soprano in the video below.
radar_embed service=5min.com src="http://pshared.5min.com/Scripts/PlayerSeed.js?sid=1126&width=570&height=351&playList=517827957&sequential=1&shuffle=0"