Country Legend Glen Campbell Has 'Lost The Will To Live' From Alzheimer's Disease – He's 'Mumbling Incoherently,' Says Source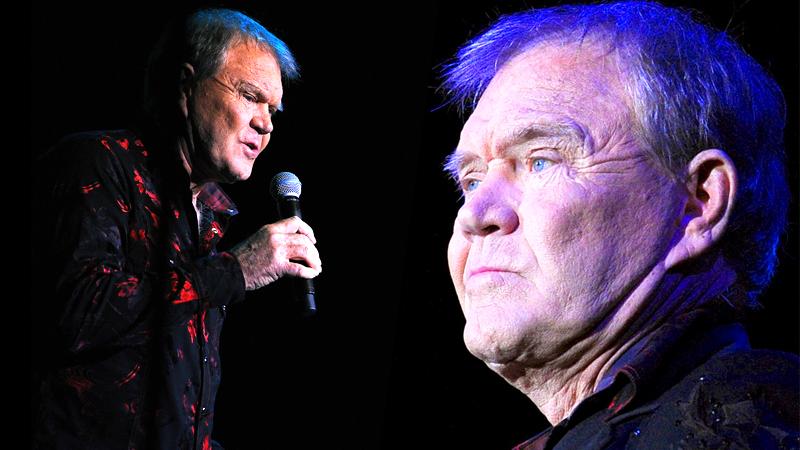 Legendary singer/songwriter and Country Music Hall of Fame inductee Glen Campbell is spending his last days in a Nashville full-time care facility, unable to remember the lyrics to his own songs and barely able to recognize his own family and friends! The National ENQUIRER has obtained photos of a confused-looking Glen strumming his guitar inside the facility, where he has his own room on a ward with other Alzheimer's patients.
Article continues below advertisement
"He's lost the will to live," an insider tells The ENQUIRER. "Behind closed doors, he spends most of his time mumbling incoherently."
The "Rhinestone Cowboy," 78, who has been married four times and is the father of eight children, was placed in the facility by his wife Kim Woolen and his youngest daughter, Ashley Campbell.
A source previously told The ENQUIRER, "They were worried that Glen would hurt himself. It was frightening. That's why he had to be put in the facility."
Campbell's oldest daughter Debby Campbell tells the magazine, "Sometimes he'll think, 'Now Honey, are we doing the show tonight?' Cause he's thinking we're in a hotel on the road. My dad does not deserve to be where he is. He just doesn't."
Campbell has sold more than 45 million records during his 50 year career. On October 24, the documentary "I'll Be Me" will be released, showing Campbell's struggle against Alzheimer's Disease during his farewell tour.
For more on his sad last days, pick up the latest issue of The ENQUIRER, on stands now!