Pharmaceutical Multimillionaire Mom Admits To Killing 8-Year-Old Autistic Son But Denies Forcing Deadly Drug Cocktail Down His Throat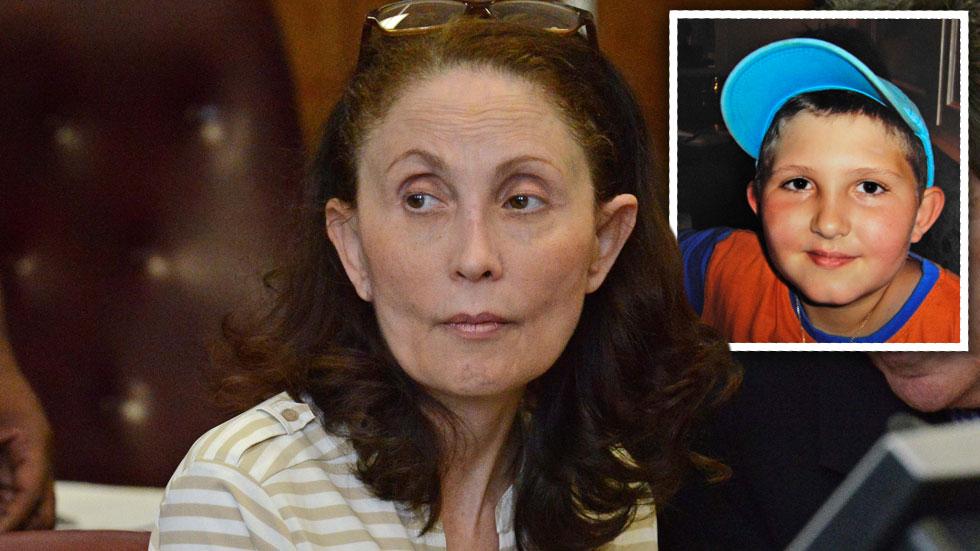 A pharmaceuticals multimillionaire mom has confessed in court to killing her 8-year-old autistic son, but denies that she force fed him a fatal cocktail of drugs an alcohol, according to reports.
Gigi Jordan took the stand in her murder trial and admitted that she had tried and failed a murder-suicide pact. But her defense attorneys are arguing that she committed the crime out of fear for her son's challenged future.
Article continues below advertisement
Although she admitted to giving her son a certain amount of drugs that would ultimately end his life, she denied the scene the prosecution had painted for the court: That she climbed on top of her dying son, Jude, punched him in the him in the nose, forced his mouth open and shoved a lethal dose of prescription medication down his throat with a syringe, according to reports.
"In doing so, did you ever jab your elbow into his chest… inject liquefied drugs into his mouth, forcibly then pinch his nose and cover his mouth to force him to swallow those drugs?" the prosecutor asked.
"No, I did not," Jordan responded.
Her son was found dead at the Peninsula Hotel in New York City on Feb. 5, 2010. CNN reported that prosecutors said more than 5,800 prescription pills, including anti-depressants, painkillers and anti-anxiety drugs, were scattered around the room.
As he lay dying, Jordan allegedly emailed a business associate telling him to transfer $125,000 from her son's trust fund into her own account. Although she has always described what she did to her son as a "mercy killing," the prosecution believes that her emails contradict her "emotionally distraught" defense.