Exclusive
Sonja Morgan Getting 'Tight, Right And Light' With New Celebrity Trainer For Her French Boyfriend's Return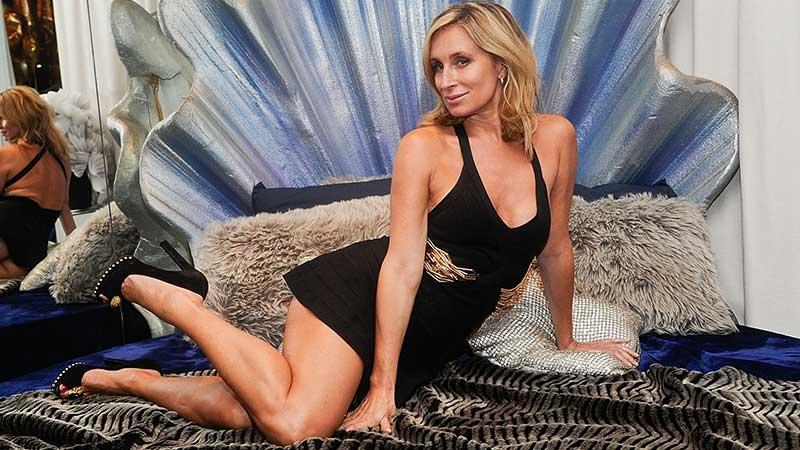 Article continues below advertisement
"I have Nicolas coming back this month," Morgan says. "So I want to be in shape."
"I'm also going to be filming in a week, so I want be in shape for that, too," Morgan says. "The camera puts 30 percent of your weight on you. If you're 100 lbs., you are 130 on camera."
So now Morgan has Filipone to help her get back into shape after taking some time off from exercising.
"I haven't been working out in a couple years since my sister moved away," she says. "I do yoga and spin, but now I have Toni."
Filipone makes special visits to NYC two times a week to work with Morgan.
"She comes twice a week," Morgan says. "I'm having private sessions. Mondays we are in the park and Thursdays we train in my private gym."
Morgan also gives a glimpse into her workouts with the trainer look like.
"We do the same workout that Madonna does with Tracy Anderson," Morgan explains. "It's a lot of reps and little weights."
Article continues below advertisement
"In the park, I have to walk for miles and miles," Sonja says. "I hate it. She makes me do those rubber bands that stretch my arms and do lunges at the same time."
Unfortunately, Morgan isn't big into this type of continuous exercise.
"I'm working out with her and I hate working out," she says. "When we are in the park, I feel like I'm Rocky in Philadelphia because I'm hugging the lamp post."
But Morgan knows that she has to get toned up for the big events in her life.
"It's not about losing weight," she says. "For me, it's about having your core strength, keeping your lower back strong and having strong muscles to keep yourself healthy and keep your heart healthy."
"I want to be tight, right and light," Morgan says.