'RHONY' Star Sonja Morgan Spotted Making Out With New Man Only Weeks After She Was With A Different Guy!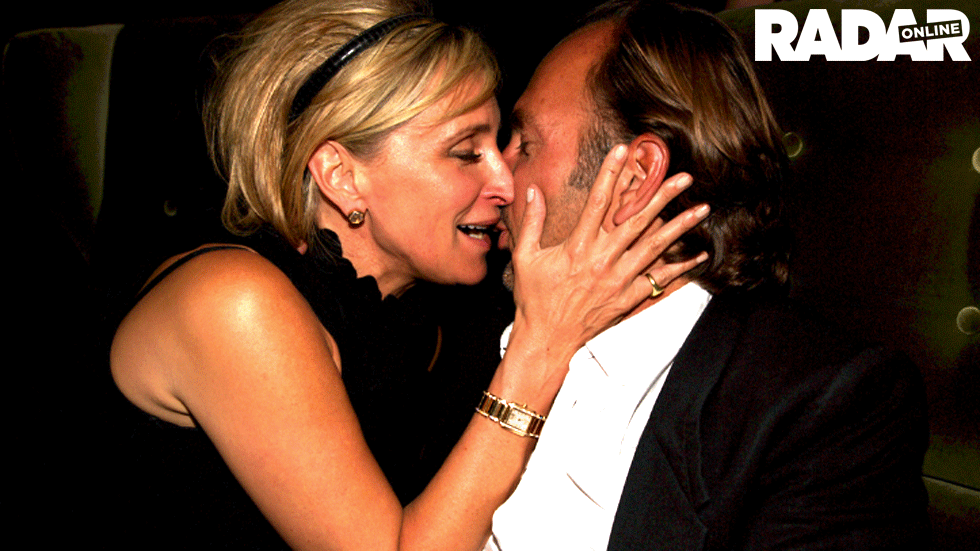 Only a few short weeks after Sonja Morgan dished to RadarOnline.com exclusively about her mystery date at a Hamptons event, RadarOnline.com can also reveal that she was spotted out with another man during an OK! magazine party commemorating New York Fashion Week.
But this time the reality star wasn't caught only holding hands with her date – she was making out with him! It turns out Morgan's man friend is Frenchman Nicolas Brochet, and she talked to RadarOnline.com all about him exclusively!
Article continues below advertisement
"I've known him for years," Morgan revealed. "He's friends with my daughter's godmother, who I've known for even longer!"
Brochet is in New York City for business – he works in special events and promotion just like Morgan! – so the Real Housewives of New York City star brought him along as her date to the show.
Because of his line of work, he is "not impressed with celebrities," making him the perfect date, Morgan tells RadarOnline.com.
"There's always another party for Nicolas Brochet," Morgan says, adding, "He doesn't need me."
But are they an official couple? Morgan won't kiss and tell! As RadarOnline.com previously reported, Morgan was linked to David Svanda, who owns Svanda's Framing & Art in Brookfield, Connecticut, in August. But don't let her new Frenchman fool you into thinking she's in an exclusive relationship.
"I am a single, divorced mom," Morgan explains. "I'm entitled to go out!"
Article continues below advertisement
And going out she does. She has been attending NYFW parties all week and is expected to bring Brochet with her to another party. The Bravolebrity is just playing the field.
"I'm dating. I can date whoever I want!"
She and Brochet sat together in the front row of the Zang Toi show before heading out to the after party at the Skylark to celebrate the magazine's Fashion Week coverage. It was there that they were spotted kissing on a couch. Sources tell RadarOnline.com that the Voli vodka cocktails were flowing all night, which probably helped Morgan and Brochet have a little more fun!
The reality star also revealed that she and Brochet will be traveling to Dubai together in the fall with another friend.