'New Yorkers Have No Reason To Be Alarmed,' NYC Mayor Says Of Ebola Scare Following Doctor's Diagnosis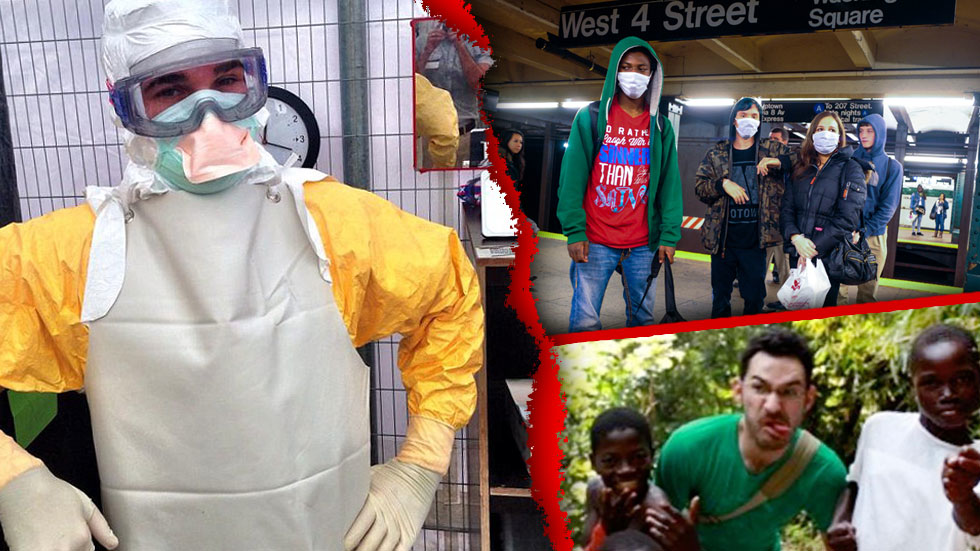 Top officials in New York City were reassuring the public Friday that there is no pending Ebola crisis locally, after a doctor who made his way through the city was diagnosed with the virus after returning from West Africa last week.
"We want to state at the outset that New Yorkers have no reason to be alarmed," Mayor Bill de Blasio said, as many locals took to wearing masks in public as a safety precaution. "New Yorkers who have not been exposed are not at all at risk."
Article continues below advertisement
As RadarOnline.com previously reported, Dr. Craig Spencer rode on the subway and in a taxi cab, and went to a Brooklyn bowling alley, in the time since his return from Guinea, before he sought hospitalization with a 100.3-degree fever.
The 33-year-old, who is affiliated with the humanitarian organization Doctors Without Borders, was being treated in an isolated Ebola ward at Manhattan's Bellevue Hospital, while three people linked to him (his fiancee and two friends) have been quarantined in the wake of the diagnosis. None of the three have shown any symptoms of the deadly virus, which has killed 4,800 people in West Africa, according to health commissioner Mary Bassett.
Watch the video on RadarOnline.com
Visit NBCNews.com for breaking news, world news, and news about the economy
Gov. Andrew Cuomo, appearing on TODAY Friday, said that Spencer "obviously felt he wasn't symptomatic" during his travels around the city since returning from Africa.
"When you're a doctor you know you're not contagious until you're symptomatic," the governor said. "As soon as he had a fever, he presented himself to a hospital."
Article continues below advertisement
Cuomo said that health officials have done a flawless job of handling Spencer, following protocols "exactly according to the book.
"The first responders did a magnificent job, the health care workers did a magnificent job," Cuomo said. "So everything has happened the way it should happen since then."
Cuomo later told CNN's New Day he had no qualms about using the subway himself, and was planning on doing just that Friday.
In the wake of Spencer's diagnosis, President Barack Obama spoke with both the mayor and governor Thursday, assuring them the government would use its' full resources to contain the deadly virus; and an Ebola response team has been sent to the city by the Centers for Disease Control and Prevention.