Ebola In NYC! Doctor Tests Positive For Virus After Treating Patients In Guinea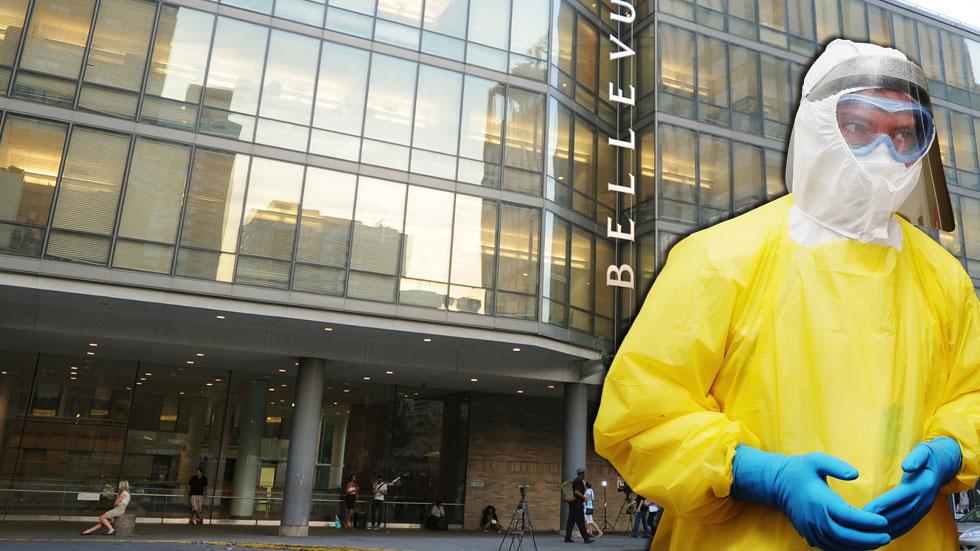 A doctor has been diagnosed with Ebola in New York City.
Dr. Craig Spencer recently returned from Guinea after treating patients with the deadly virus, and seems to have tested positive for the disease himself, the New York Times is reporting. He is Manhattan's first diagnosed case.
Spencer was rushed to Bellevue Hospital Thursday and placed in strict isolation while health care employees rushed across the city to determine whom else he came into contact with since returning from Africa. The Center for Disease Control will perform another test on Spencer to confirm the first test.
Article continues below advertisement
It has been reported that Spencer had traveled from Manhattan to Brooklyn via subway Wednesday night, where he went bowling. He then took a taxi home. But the next morning he developed a 103-degree fever while out and about, causing him to question his health.
The patient's recent travels and symptoms led health officials to send out "disease detectives" who "immediately began to actively trace all of the patient's contacts to identify anyone who may be at potential risk," according to a statement released by the department.
New York City Mayor Bill de Blasio addressed the case Thursday where he said Spencer had given a detailed description of his activities over the past few days.
"Our understanding is that very few people were in direct contact with him," de Blasio said.
Are you worried about Ebola? Sound off in the comments below.