American Missionary Nancy Writebol Treated In Atlanta For Deadly Ebola Disease With Experimental Drug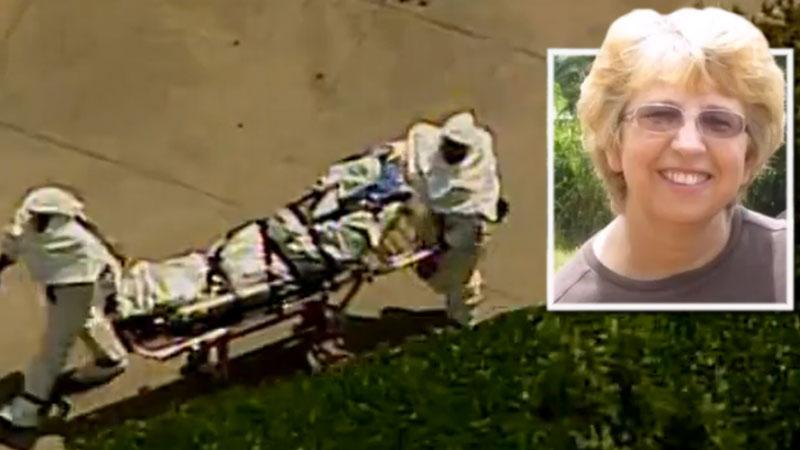 Nancy Writebol, an American Missionary from North Carolina who volunteered in Liberia through her church, just touched down in Atlanta, Ga. to undergo treatment for the life-threatening Ebola virus.
Writebol, 59, is reportedly in stable condition, as she's being treated with the second round of an experimental drug.
Writebol was admitted to Emory University Hospital along with fellow American missionary Dr. Kent Brantly, 33.
Article continues below advertisement
The duo are being quarantined in a special wing of the hospital, as Emory is recognized as one of the best infectious disease centers in the nation. This wing of the hospital is sealed off from other patients, with anyone entering the wing needing protective gear, and only family members having access to communicate to the patients through barriers.
A reported 887 people have fallen victim to Ebola in four West African countries, marking one of the largest disease outbreaks in history. Many New Yorkers are on high alert as well, as a patient is being tested for the disease at Mount Sinai Hospital.
Writebol and Brantly were working on a medical mission team in Monrovia, Liberia when they contracted Ebola. Writebol volunteered through the Christian organization of SIM USA sponsored by the Calvary Church, in her hometown of Charlotte, NC. In Liberia, Whitebol worked as a hygienist in the Ebola treatment center while Brantly was a physician at the clinic.
The purpose of the experimental drug is to boost the immune system's ability to fight of the deadly disease. Mapp Biopharmaceutical of San Diego, with funding from the government produced this new drug. Writebol and Brantly are the first humans to ever test it thus far.
Ebola cases are critical, as this disease has no conceivable cure and kills 90 percent of its victims.