California Highway Patrol Hunting For Ruthless Armed Couple Who Gunned Down 3 Cops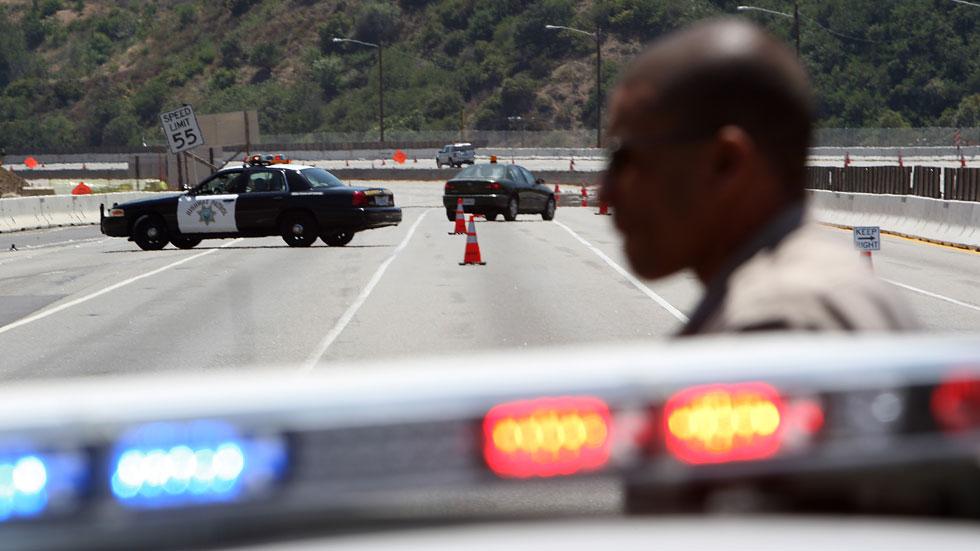 A heavily armed man and woman have gone on a cop-killing spree in Sacramento and Placer counties, warns the California Highway Patrol.
The perpetrators reportedly gunned down a Sacramento County and two Placer County sheriff's deputies.
Officials are now on the hunt for the couple in the Auburn area after the red 2002 Ford F-150 truck they reportedly carjacked was spotted following reports of shots fired. One person was reportedly shot during the theft.
Article continues below advertisement
Following the horrific high school shooting earlier today in Maryville, Washington, school administrators are taking no chances and have locked down Auburn-area schools.
The male suspect is thought to be in his 30s and wearing a checkered black and blue shirt, though he may have since altered his appearance, says a park ranger who witnessed the pair pull over and switch clothing.
According to KCRA 3, the owner of the Ford F-150 said that the gunman approached him requesting his truck, helped him unhitch a trailer and then sped away with the truck. The truck was stolen close to where they ditched another hijacked vehicle, a Mustang.
The shootings and carjacking occurred after a deputy responded to a suspicious vehicle call. When the deputy, whose condition is still unknown, approached the vehicle, the shooter opened fired.
The deputy who was shot has been taken to the hospital and his condition is still unclear.